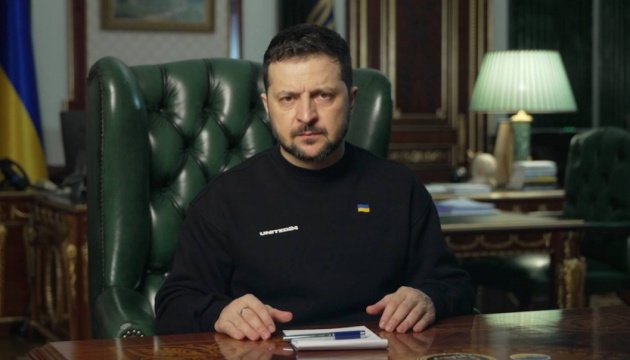 Time to launch talks on Ukraine's EU membership - Zelensky
The time has come for a positive decision regarding the opening of negotiations on Ukraine's accession to the European Union.
President Volodymyr Zelensky of Ukraine said this during a joint briefing with the President of the European Commission, Ursula von der Leyen, in Kyiv, an Ukrinform correspondent reports.
"The time has long come to remove the artificial political uncertainty in relations between Ukraine and the European Union. The time has come for a positive decision to open negotiations on Ukraine's membership in the European Union. Our values are security. Our well-being is peace on the continent. All this can be 100% realized for Europe only together with Ukraine," Zelensky said.
In this context, he expects that a positive interim assessment of the European Commission regarding Ukraine's progress on the path to European integration will be presented as early as June.
As Ukrinform reported earlier, on February 28, 2022, President Volodymyr Zelensky signed Ukraine's application for membership in the European Union. On June 23, the EU heads of state and government adopted a decision to grant Ukraine the status of a candidate state for EU membership. At the same time, the European Commission issued seven recommendations, the implementation of which is required for Ukraine's further European integration.