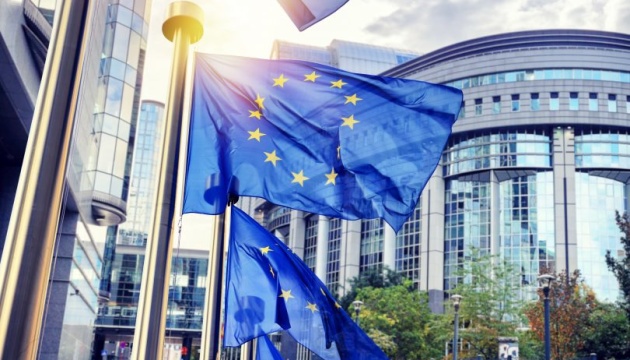 EU refutes Russian fake claim of arms trafficking connected with ongoing war
No large-scale cases of illegal circulation of firearms in connection with the year-long Russian war against Ukraine have been recorded.
This was stated by the EU delegation to international organizations in Vienna during the meeting of the Working Group on Firearms small arms a the Conference of Participants of the UN Convention against Transnational Organized Crime in Vienna.
"Russia's war of aggression against Ukraine has increased the threat of firearms trafficking to the EU as well as to other regions. The EU has learned from the experiences in the Western Balkans and is already working together with Ukraine, the EU Member States and other states, for instance in the framework of the European Multidisciplinary Platform Against Criminal Threats [EMPACT] to counter this threat," the statement said.
It was also pointed out that, starting in 2019, the EU supports Ukraine's efforts to combat firearms, ammunition, and explosives trafficking. In addition, specific efforts are being made to strengthen controls at the EU's external borders.
"We are also mindful of the disinformation campaigns launched by Russia regarding this threat. Let me underline that so far, no large scale firearms trafficking in relation to the war has been identified. We can say that we have a good and extensive cooperation with the Ukrainian government, and we are grateful to them for prioritising this threat," European Union said.
As Ukrinform reported earlier, Russia is actively spreading disinformation claiming the alleged misuse of weapons provided to Ukraine by its partners. The effort is aimed to disrupt further supplies.