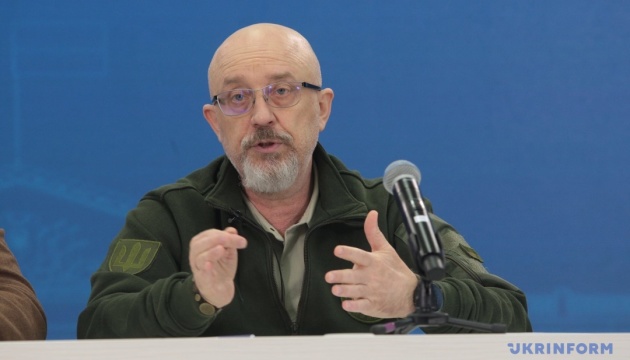 Ukraine is shield that protects European civilization - Reznikov
Ukraine is now the wall that protects European civilization, so it is in the interests of Western partners to provide the Armed Forces of Ukraine with as many modern weapons as possible.
Defense Minister Oleksii Reznikov said this at a press conference, according to an Ukrinform correspondent.
"We tell them [NATO] that even after the victory, Russia will not change immediately... This means that we are the eastern shield of European civilization that continues to defend European civilization. We are the wall, as the famous TV series [Game of Thrones] shows, on which we stand and hold the defense and will continue to do so. Therefore, it is in NATO's interest to make sure that the Armed Forces of Ukraine and the Ukrainian security and defense sector are equipped with modern systems, not Soviet ones, so that we can be supported with spare parts, weapons, and ammunition," Reznikov said.
According to him, the Ukrainian government has been explaining this to its partners since the first days of the full-scale invasion, and they finally realized that the faster and better Ukraine is armed, the sooner it will be able to fulfill NATO's main mission - to repel aggression.
As reported by Ukrinform, on April 27, Prime Minister Denys Shmyhal said that Ukraine expects to receive an answer to the question of when it will be able to become a member of the Alliance at the July NATO summit in Vilnius.