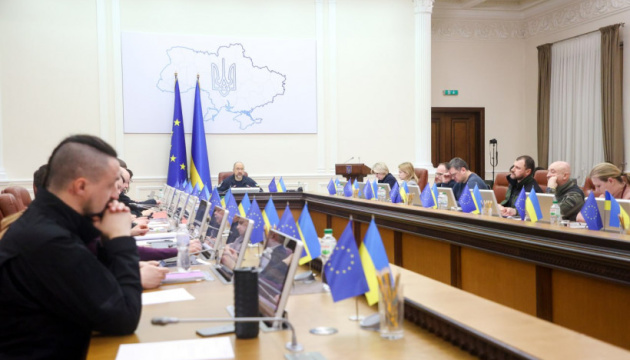 Government approves plan on implementing barrier-free solutions for 2023-2024
The Government adopted an action plan for 2023-2024 on the implementation of the National Strategy for the Creation of a Barrier-Free Environment in Ukraine for the period until 2030. It provides for the implementation of 472 measures in this direction by 15 ministries and state bodies.
Deputy Prime Minister for Reconstruction – Minister of Communities, Territories and Infrastructure Development Oleksandr Kubrakov announced this, Ukrinform reports, referring to the ministry's press service on Facebook.
"The goal of restoring Ukraine is not only to rebuild what was destroyed, but also to create a qualitatively new infrastructure that will be inclusive for different population groups. Therefore, one of the requirements for any reconstruction project will be compliance with barrier-free standards. Our intermediate goal is 100 percent compliance of the restored infrastructure with barrier-free environment standards by 2024," the official said.
The plan of measures includes: monitoring the barrier-free nature of the physical environment, transport, adapting them to the needs of people with reduced mobility, as well as the introduction of new and improvement of current state construction norms and standards.
In addition, the plan is aimed at developing new standards and norms for accessibility of transport and barrier-free transport infrastructure, as well as training specialists in the field of urban planning, architecture, and transport in modern approaches to creating a barrier-free environment.
As reported, an Album of barrier-free solutions was developed with the participation of the Ministry of Reconstruction. It is a practical guide that includes recommendations for the arrangement of barrier-free environment, shows how to make the urban environment friendly for the groups of people with limited mobility.