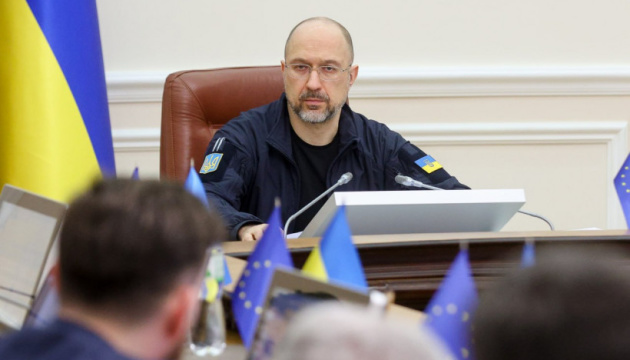 PM Shmyhal: Fast recovery plan for this year has five priorities
The plan for the fast recovery of Ukraine for this year has five priorities.
"The fast recovery plan for this year has five priorities. In fact, these are hundreds of different projects, hundreds of cities, towns, and villages where reconstruction will take place simultaneously. One of the main principles is build back better, i.e. to rebuild better than it was," Prime Minister Denys Shmyhal said at the Government's meeting, Ukrinform reports.
According to him, this year the state faces two main tasks: to do everything possible for victory and to start reconstruction now, without waiting for the end of the war.
"We identified the main projects and areas of rapid reconstruction. We mobilize resources. We attract international partners. In particular, today the EU transferred another tranche of macro-financial assistance to Ukraine in the amount of 1.5 billion euros," the Head of Government said.
Shmyhal also emphasized that the necessary infrastructure has already been created and responsible teams have been identified. "It is important for us that the Ukrainians see already this year that reconstruction is a reality. This gives hope and faith in a better future," he added.
As reported, the Head of Government previously emphasized that the reconstruction of Ukraine is the most ambitious project of the 21st century which opens up great opportunities and prospects for business.