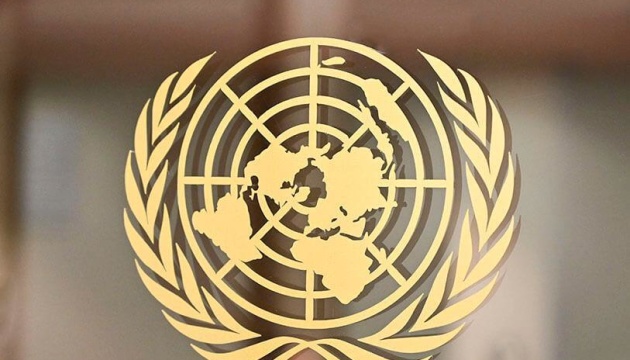 At UNSC, China speaks up against nuclear powers deploying nukes in third countries
China rejects the initiatives of any nuclear powers to deploy their nuclear weapons beyond their own borders.
This was stated on Friday by the Deputy Permanent Representative of China to the UN Geng Shuang at the meeting of the UN Security Council, dedicated to the discussion of Russian President Vladimir Putin's threats to deploy tactical nuclear weapons in Belarus, Ukrinform's own correspondent in New York reports.
"[W]e call for the abolition of the nuclear sharing arrangements and advocate no deployment of nuclear weapons abroad by all nuclear weapons states," he said.
China also calls on all nuclear-weapon states to "effectively reduce the risk of a nuclear war, and avoid any armed conflict between nuclear weapons."
The diplomat reiterated his country's position "on the Ukraine issue", which, according to him, is "clear and consistent".
According to the Chinese official, Bejing's proposals "aspects regarding opposing armed attacks against nuclear power plants or other peaceful nuclear facilities."
"[N]uclear weapons must not be used and nuclear war must not be fought," he emphasized.
The threat or use of nuclear weapons should be opposed, while nuclear proliferation must be prevented, as well as a nuclear crisis.
According to China, the international community "should have a heightened sense of urgency to promote talks for peace and create conditions for the early resumption of negotiations."
As reported by Ukrinform, the President of the European Commission, Ursula von der Leyen, during a speech at the European Policy Center (EPC) in Brussels, stated that China, as a permanent member of the UN Security Council, must protect the provisions and principles of the UN Charter and promote world stability and peace. Its attitude to the Russian war against Ukraine will be a decisive factor for the further development of relations between the EU and China, she said.