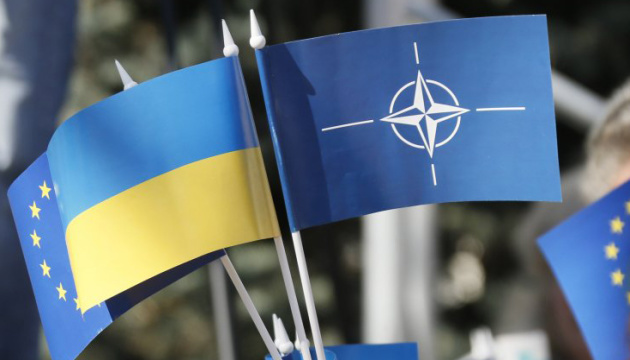 NATO sees no change in Russia's nuclear posture except dangerous rhetoric
NATO Deputy Assistant Secretary General Javier Colomina noted that any use of nuclear weapons by Russia would be met with "severe consequences."
That's according to an interview Colomina gave Ukrinform during a visit to Kyiv on March 30.
"Russia's nuclear rhetoric is dangerous and irresponsible. NATO is vigilant, we are closely monitoring the situation," said the NATO official.
He noted that the Alliance has not seen any changes in Russia's nuclear posture "that would lead us to adjust our own."
NATO Allies have made clear, he added, that "any use of nuclear weapons by Russia would fundamentally change the nature of the conflict, and would be met with severe consequences."
"Russia must stop its irresponsible nuclear rhetoric," Colomina stressed.
At the same time, he urged Belarus to "stop acting as an enabler to Russia's illegal war in Ukraine."
As Ukrinform reported earlier, on March 25, Vladimir Putin said in an interview on Russian TV that the country intended to deploy tactical nuclear weapons in Belarus. The decision, he said, was approved after the United Kingdom pledged to deliver to Ukraine a batch of artillery munitions containing depleted uranium. These rounds are not considered nuclear weapons.
In an interview with AP, President Volodymyr Zelensky of Ukraine suggested that Putin's statement on nuclear plans for Belarus signals that the Russian leader did not receive the desired guarantees during his meeting with Chinese President Xi Jinping in Moscow.