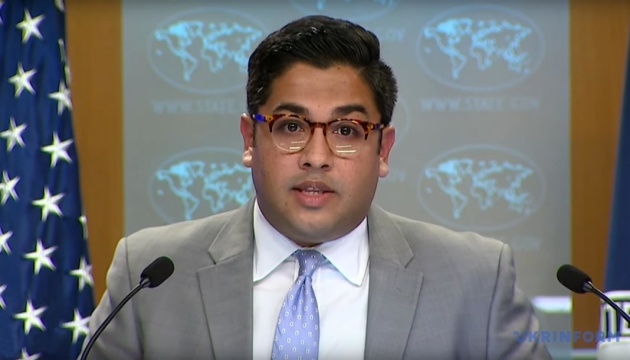 Special tribunal for Russia to have "significant int'l support" - U.S. State Dept
The United States supports the idea to establish a special tribunal for Russia's crime of aggression against Ukraine, believing the institution will enjoy broad international support.
That's according to Vedant Patel, the U.S. State Department spokesperson, who spoke at a briefing on Tuesday, an Ukrinform correspondent reports.
"The U.S. supports the development of a special tribunal on the crime of aggression against Ukraine in the form of an internationalized court that is rooted in Ukraine's judicial system with international elements," he said.
"We envision such a court having significant international support, particularly from our European partners," spokesman said, adding that it should "ideally" be located in another European country.
"We believe that the special tribunal should be rooted in Ukraine's domestic judicial system as this will provide the clearest path to establishing a new tribunal and maximize our chances of achieving meaningful accountability," Patel said.
In a broader context, the spokesman said the U.S. supported "all international efforts to examine atrocities in Ukraine, including the investigation by the ICC and the reporting by the UN Commission of Inquiry on Ukraine."
As Ukrinform reported earlier, the U.S. Department of State said Washington supported the establishment of a so-called hybrid tribunal for Russia's crime of aggression against Ukraine.