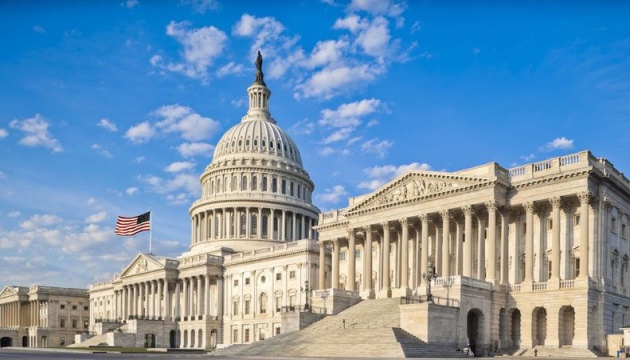 U.S. senators call on Biden to provide ICC with evidence of Russian war crimes
A bipartisan group of senators called on the Joe Biden administration to share with the International Criminal Court (ICC), which earlier issued an arrest warrant for Russian President Vladimir Putin, evidence of Russia's war crimes committed in Ukraine.
That's according to an open letter co-authored by the group, Ukrinform reports.
The letter was signed by Democrat senators Richard J Durbin, Robert Menendez, Richard Blumenthal, and Sheldon Whitehouse, as well as GOP's Lindsey Graham and Thom Tillis.
They welcomed the administration's ongoing support for Ukraine and the assistance in documenting crimes during Russia's war in Ukraine.
The lawmakers said they recognize the ICC's role in investigating such incidents and are calling on the Biden administration to support the ICC and share evidence with prosecutors.
"Last year's bipartisan congressional action to enhance that support was done in collaboration with your administration to balance all perspectives on the U.S. relationship with the ICC. Yet, months later, as the ICC is working to build cases against Russian officials, including Putin himself, the United States reportedly has not yet shared key evidence that could aid in their prosecutions," the letter said.
The senators called on the Biden administration to "move forward expeditiously" with support to the ICC's work so that "Putin and others around him know in no uncertain terms that accountability and justice for their crimes are forthcoming."
As reported, on March 17, the International Criminal Court issued warrants for the arrest of Russia's President Vladimir Putin and Commissioner for Children's Rights Maria Lvova-Belova. Both are suspected of war crimes –illegal deportation and relocation of the population, including children, from the temporarily occupied territory of Ukraine.
All members of the International Criminal Court are now legally bound to detain Vladimir Putin should he cross into their territory, and hand him to the ICC.
On March 23, an agreement was signed to open a field office of the ICC prosecutor in Ukraine.