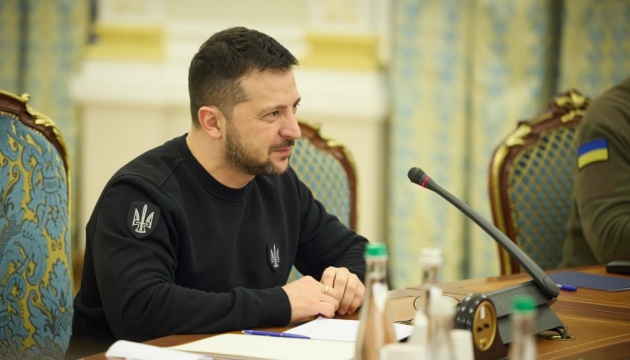 No top negotiation proposals from China - Zelensky
Ukrainian President Volodymyr Zelensky says he has not received any proposals to hold talks with the country's leader Xi Jinping.
Zelensky spoke in an interview with The Yomiuri Shimbun, Ukrinform reports.
The Ukrainian president said he had requested from China cooperation on a 10-point peace plan proposed by the Ukrainian side and the holding of a summit meeting.
Zelensky expressed skepticism about China's own 12-point proposal calling for a ceasefire and peace negotiations between Russia and Ukraine, saying that "respect of sovereignty and territorial integrity" must come first.
"I did not get a proposal from China to mediate. I didn't get the proposal to meet," he said.
Regarding the possibility of dialogue with Russian President Vladimir Putin, he stressed that Russia must leave Ukraine's territory. Regarding the idea of a ceasefire, he said, "I don't trust [Putin] totally."
The Ukrainian leader has said he has high expectations for Japan's leadership in its role as the chair of the Group of Seven regarding his nation's recovery from the Russian invasion, he told The Yomiuri Shimbun.
"We need big, big support and leadership of Japan," the Ukrainian president told the outlet. "When we speak about renovation of Ukraine, especially now, for a fast recovery plan, we need leadership from Japan."
Zelensky praised Japan as one of the first countries to impose sanctions against Russia, and expressed appreciation for Japan's support on energy to help Ukraine get through the cold winter.
"We went through this winter with a lot of partners. Thank you, Japan," he said.
Zelensky expressed a strong sense of danger about Russia's current occupation of nuclear power plants and stressed the need for Japanese know-how on nuclear safety.
As Ukrinform reported earlier, Japan's Prime Minister Fumio Kishida visited Kyiv on Zelensky's invitation.