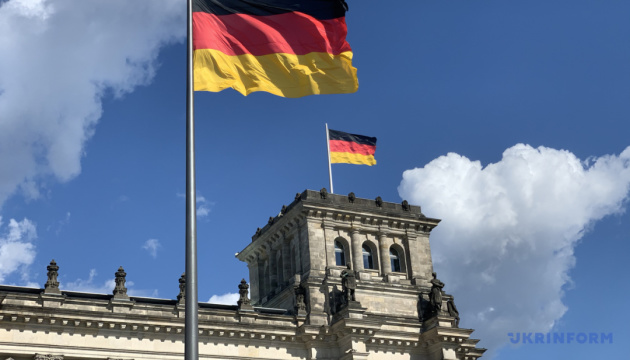 Germany urges China to start talking to Kyiv
China's "peace plan" for Ukraine and Russia in its current form is unlikely to be acceptable to Ukrainians, so Beijing should start talking to Kyiv as soon as possible.
This was stated by the German government spokesman, Steffen Hebestreit, at a briefing on Wednesday, an Ukrinform correspondent reports.
The federal government, according to its spokesman, welcomes the fact that the Chinese side, which made a proposal for peace talks between Russia and Ukraine, should speak not only with the Russians but also with the Ukrainian side. And the sooner it becomes possible, the better, added Hebestreit.
The negotiations, he noted, look quite hypothetical and distant at the moment. An important prerequisite for their initiation, in any case, is that "both sides can further live with their outcome; especially the Ukrainian side," he said. What was formulated by the Chinese, at first glance, does not create the impression that it can be acceptable to the Ukrainian side, noted Hebeshreit. At the same time, he did not rule out that a better result might be achieved during the discussion.
Germany and its partners continue to adhere to the position that was expressed from the very start: not to talk about Ukraine without Ukraine, not to decide its fate behind its back.
"Ukrainians themselves must decide how this conflict can be settled and ended. Germany, for its part, will support Ukraine for as long as necessary: politically, financially, humanitarianly, and with weapons," the spokesman said.
The German Ambassador to Ukraine, Anka Feldhusen, said the same day in Kyiv that Berlin expects China to finally admit that what is happening is not a "conflict" but an actual war, and that Russia is committing violence against Ukrainians, and also to demand, together with other states, that Russia withdraws troops from the territory of Ukraine.
It should be recalled that China presented its 12-point "peace plan" on the anniversary of the war, February 24, 2023. Chinese President Xi Jinping discussed his proposals with the Russian leadership in Moscow earlier this week. There were speculations that Xi would call the Ukrainian leader after this visit.
In the meantime, the Ukrainian side submitted its peace formula to Beijing and invited China to join it, but has not yet received any response, as President Volodymyr Zelensky noted. He also said on Tuesday that there was "no specifics, no confirmation" about possible talks with Xi Jinping.