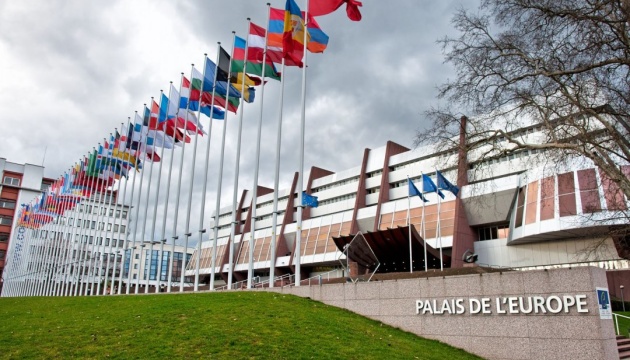 Russians must be fired from CoE positions - Estonia
On Saturday, Estonian Foreign Minister Urmas Reinsalu issued a statement demanding that all Russian nationals be expelled from positions they hold in the Council of Europe.
Reinsalu posted the statement on Twitter, attaching the text of the official letter, Ukrinform reports.
"Considering Russia's ongoing war of aggression against Ukraine and Russia's complete disregard for international law, it is unacceptable that Russian citizens continue to work in the Council of Europe," the letter says.
The letter is addressed to the Secretary General of the Council of Europe, Marija Pejčinović Burić, and the head of the CoE Committee of Ministers Thórdís Kolbrún Reykfjörd Gylfadóttir.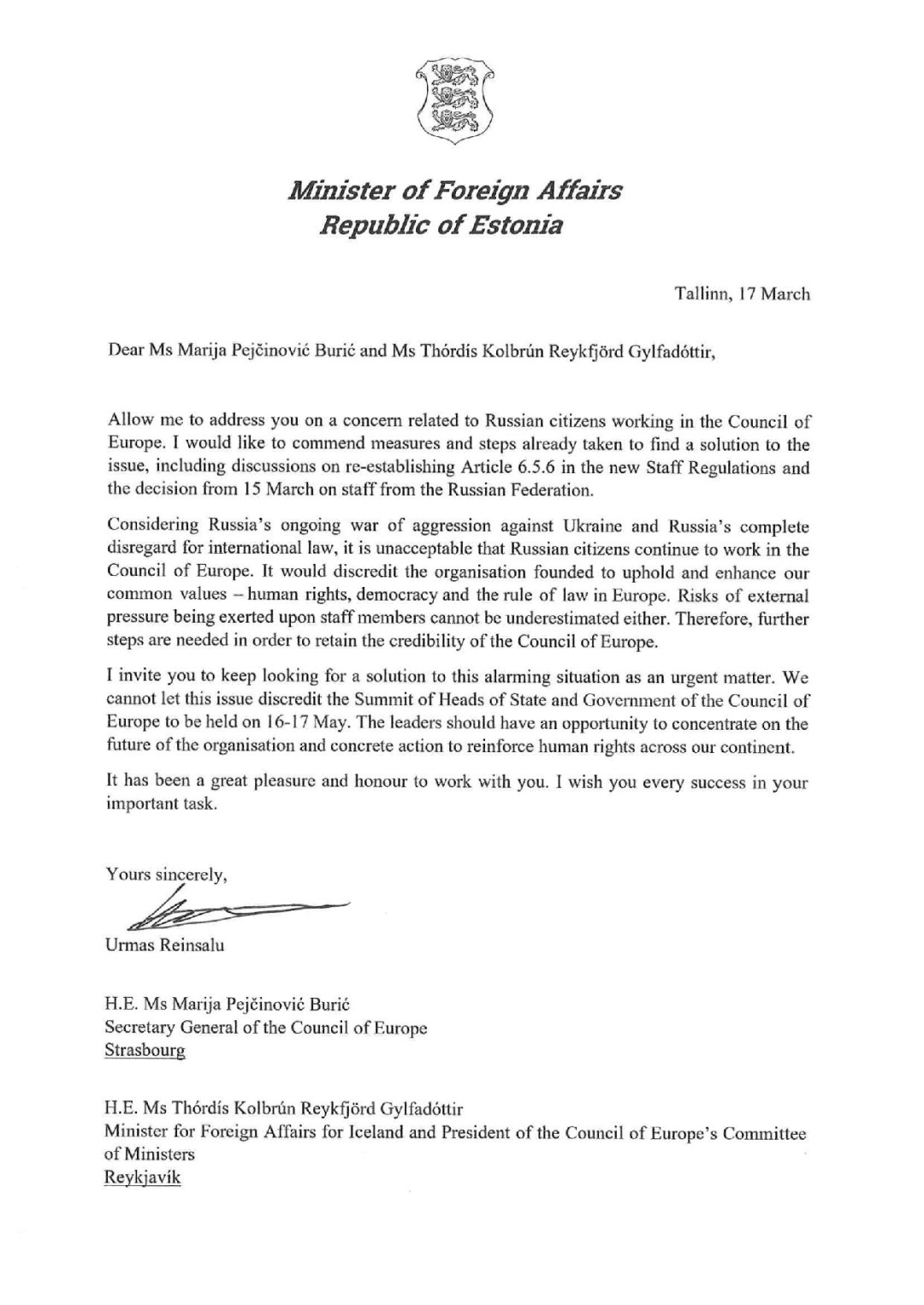 Reinsalu also noted that the presence of Russian citizens in the Council of Europe discredits the organization created to protect and strengthen human rights, democracy, and the rule of law in Europe.
"Risks of external pressure being exerted upon staff members cannot be underestimated either. Therefore, further steps are needed in order to retain credibility of the Council of Europe," the letter states.
As Ukrinform reported earlier, on Friday, the Minister of Foreign Affairs of Iceland and the President of the Committee of Ministers of the Council of Europe, Thórdís Kolbrún Reykfjörd Gylfadóttir, on the anniversary of Russia's expulsion from the Council of Europe, condemned Moscow for the full-scale invasion of Ukraine and killing of civilians, and called for the perpetrators to be held accountable.
Earlier, Germany's Bild published an investigation reporting that the son of Russia's Foreign Intelligence Agency (SVR) General Vladimir Nebyvaev, Igor Nebyvaev, 39, heads the Strasbourg-based CoE body for combating money laundering, Moneyval.
Member of the European Parliament's Special Committee on Foreign Interference, Tomáš Zdechovský, has called for the immediate dismissal of the son of a senior operative with Russia's Foreign Intelligence Service from the Council of Europe body.
"We can't allow Russian hand to control EU counter money laundering measures. Russian Foreign Intelligence general son is an executive director of Moneyval - this is the biggest scandal on the issue of Russia's penetration of EU institutions since the war has started," the MEP said.