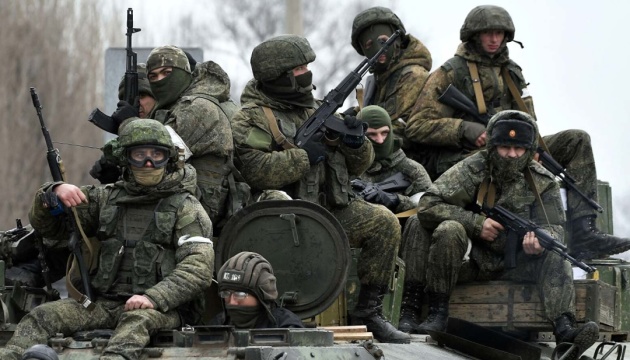 Russia must withdraw occupation troops from Ukraine: CoE leaders call for peace
The Council of Europe condemns Russia's aggression and reaffirms unwavering commitment to supporting Ukraine, its independence, sovereignty, and territorial integrity within the internationally recognized borders, stressing the fact that no lasting peace is possible unless justice is served.
That's according to a joint statement by the Icelandic Minister for Foreign Affairs and President of the Committee of Ministers Thórdís Kolbrún Reykfjörd Gylfadóttir, President of the Parliamentary Assembly Tiny Kox, Secretary General Marija Pejčinović Burić, Commissioner for Human Rights Dunja Mijatović as well as President of the Congress of Local and Regional Authorities Leendert Verbeek, Ukrinform reports.
"One year ago, the Russian Federation launched an unjustified and unprovoked military attack against Ukraine in blatant violation of international law, including the Statute of the Council of Europe. As the war of aggression enters its second year, we condemn in the strongest possible terms Russia's persisting aggression and reiterate our unwavering support for Ukraine and its independence, sovereignty and territorial integrity within internationally recognised borders," the statement reads.
The statement condemns Russia's decision not to heed multiple calls to cease the hostilities and recall its troops but rather to escalate them through the mobilisation and deployment of additional forces, the illegal annexation of the occupied territories in Ukraine, belligerent rhetoric, and attacks against critical and civilian infrastructure.
"Once again, we urge the Russian Federation to immediately halt its aggression and withdraw its occupation forces from the territory of Ukraine. We remain determined to support our Member State, Ukraine, its Government, and we stand in solidarity with the courageous people of Ukraine. (…) Without delivering justice there can be no lasting peace."
The leaders of the CoE underline that Russia must stop forcible deportations and has to allow all Ukrainians, especially children, to safely return to Ukraine.
"The Council of Europe is providing its support to Ukraine on accountability and resilience and is ready to play its part in co-ordination with other international mechanisms for an effective and comprehensive accountability and compensation system which prevents impunity and protects victims' rights," the statement notes.
The leaders have called for the restoration of peace based on international law, accountability, justice, and respect for human rights.
As Ukrinform reported earlier, the Council of Europe will host a ceremony marking the anniversary of Russia's aggression against Ukraine, after which an emergency meeting of the Committee of CoE Ministers will take place.