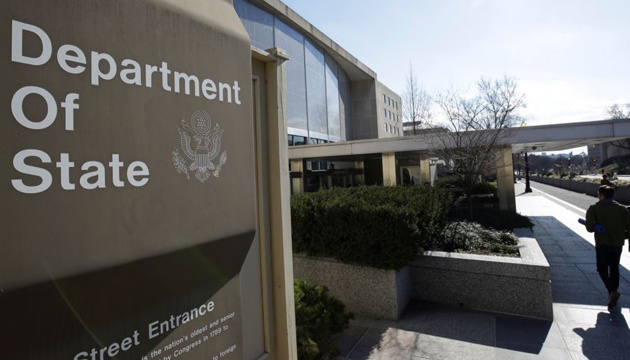 U.S. not to comment on unverified reports of Ukrainian trace in Nord Stream blasts
The U.S. State Department has not officially confirmed the unverified claims reported by a number of media outlets containing versions by unnamed sources that the explosions damaging Russia's Nord Stream gas pipelines could have been carried out by pro-Ukrainian or other groups.
That's according to the U.S. State Department spokesman, Ned Price, who spoke at a briefing on Wednesday, Ukrinform's own correspondent heard.
"[A]s to all of those reports, I'm not in a position to confirm them," the representative of the State Department emphasized.
He recalled that the sources quoted in the initial report were not authorized to speak on behalf of the U.S. government, he stressed.
"Our point on this has been consistent. There is an active, ongoing investigation on the part of the three of our European partners – the Germans, the Swedes, the Danes – and that is ongoing. As we always do when there's a matter that's a subject of an ongoing investigation, we will let those investigations play out before we'll offer any comment," said the spokesman.
He also clarified that he neither denied nor ruled out any version: "I'm just saying we're not confirming, we're not commenting on the specifics in any of the reports that have emanated over recent days."
As Ukrinform reported earlier, on Tuesday, a number of foreign media, in particular German outlets and The New York Times, published reports about the alleged involvement of "pro-Ukrainian groups" in the explosions on the Nord Stream gas pipelines in the Baltic Sea.
On March 8, Defense Minister Oleksii Reznikov emphasized that Ukraine had nothing to do with the said incidents.