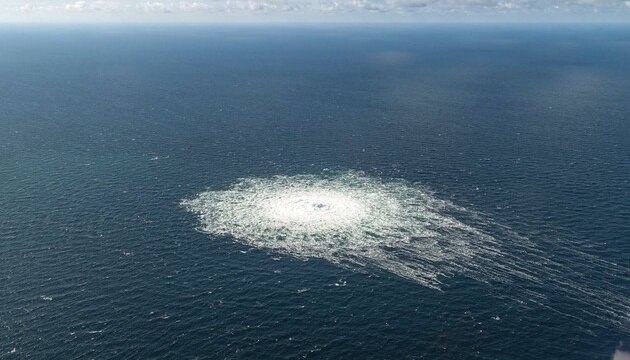 Ukraine has nothing to do with Nord Stream "mishap" - advisor to Zelensky's Office chief
Mykhailo Podolyak, an advisor to the head of the President's Office, said Ukraine had nothing to do with the blasts that hit the Nord Stream pipelines in the Baltic Sea last year
Podolyak addressed the allegations on Twitter, Ukrinform reports.
"Although I enjoy collecting amusing conspiracy theories about Ukraine's government, I have to say: Ukraine has nothing to do with the Baltic Sea mishap and has no information about 'pro-Ukrainian sabotage groups,'" Podolyak wrote.
"What happened to the Nord Stream pipelines? 'They sank,' as they say in RF itself..." he added, referring to Vladimir Putin's infamous interview where to a reporter's question of what happened to the Russian navy's Kursk submarine, he answered: "She sank."
As Ukrinform reported earlier, at the end of September, as a result of explosions caused by sabotage on the Nord Stream and Nord Stream 2 pipelines off the coast of the island of Bornholm in the Baltic Sea, leaks occurred at four pipe sections in the exclusive economic zones of Denmark and Sweden. The probe into the sabotage is still underway. Many governments tend to believe that it was the Russians who stood behind the blasts. Moscow has denied any involvement.
On Tuesday, the New York Times published a controversial report, offering no sources to cite, claiming the alleged involvement in the incident of a certain pro-Ukrainian group.
Sweden, Denmark, and Germany informed the UN Security Council a few days ago that the investigation is ongoing.