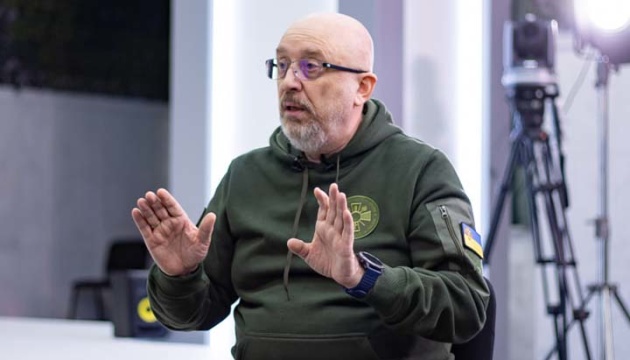 Reznikov denies Ukraine's involvement in Nord Stream pipeline blasts
Ukraine's Defense Minister Oleksii Reznikov has said that Ukraine has nothing to do with explosions at the Nord Stream gas pipelines, adding that all details of the incident will be established during an official investigation.
He said this in Stockholm on Wednesday, March 8, before an informal meeting of defense ministers of the EU member states, according to an Ukrinform correspondent.
"For me, this is a rather strange story that has nothing to do with us. I think that an official investigation that is being conducted by the concerned authorities will reveal all the details. It would be a certain compliment to our special forces, but these are not our actions," Reznikov said.
In late September 2022, as a result of explosions caused by sabotage on the Nord Stream and Nord Stream 2 pipelines off the coast of the island of Bornholm in the Baltic Sea, leaks occurred at four pipe sections in the exclusive economic zones of Denmark and Sweden.
The probe into the sabotage is still underway. Many governments tend to believe that it was the Russians who stood behind the blasts. Moscow has denied any involvement.
On March 7, The New York Times published a controversial report, offering no sources to cite, claiming the alleged involvement in the incident of a certain pro-Ukrainian group.
Sweden, Denmark, and Germany informed the UN Security Council a few days ago that the investigation is ongoing.