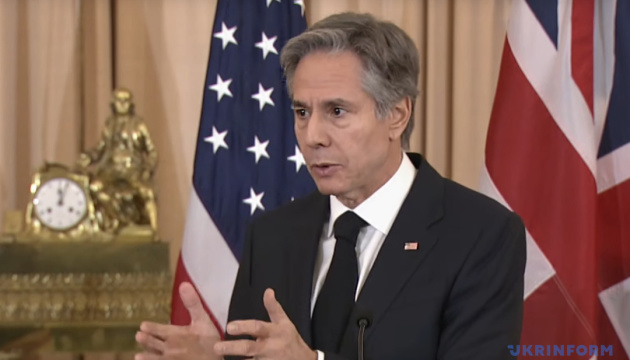 Blinken condemns "systematic muzzling" of critics in Russia, calls on UN to record Russia's crimes in Ukraine
U.S. Secretary of State Antony Blinken accused Moscow of repressing critics and called on UN to continue documenting Russia's abuses in the war on Ukraine.
That's according to Reuters, Ukrinform reports.
Speaking before the Human Rights Council on Thursday, Blinken described Russia's civil society crackdown as a "systematic muzzling," and also urged UN investigators to provide "an impartial record of what's occurring, and a foundation for national and international efforts to hold perpetrators accountable."
It is noted that the State Secretary's address came ahead of an expected speech by Russia's Sergei Ryabkov, who was due to appear before the Council for the first time since Russia was suspended from the body in April 2022.
As reported earlier, in March of last year, the UN Human Rights Council, responding to the first reports of war crimes and human rights violations by the Russian forces in Ukraine, set up an International Commission to Investigate Violations in Ukraine. The commission has already documented the facts of the Russian military committing numerous war crimes in Ukraine.