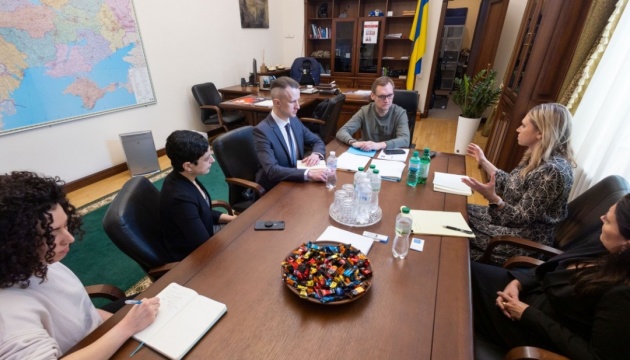 Ukraine official, human rights defenders discuss creation of special tribunal for Russia
Deputy Head of the Office of the President of Ukraine Andriy Smyrnov has met with representatives of the Human Right Watch human rights organization to discuss the creation of a special international tribunal to try the Russian military and political leadership.
That's according to the press service of the Office of the President of Ukraine, Ukrinform reports.
"Neither the crime of genocide nor the crime against humanity would have happened if the main crime - the crime of aggression - had not occurred. Since the first days of the escalation in February 2022, we have been looking for ways to bring to justice the people who unleashed the largest conflict since World War II. We studied all historical examples of how the Nuremberg and Tokyo tribunals worked, as well as the capabilities of the International Criminal Court. And they understood that the only possible way to quickly punish Russia's top political and military leadership would be to create a tribunal," Smyrnov said.
According to him, the mandate of the ICC does not allow investigating the crime of aggression committed by Russia, and it can only investigate war crimes, genocide, and crimes against humanity.
"We have adopted many laws that enable the International Criminal Court to investigate any crimes within Ukraine, and we support the court in this as much as possible. We are faced with the fact that in the last 70 years, no one in the world has been brought to justice for the crime of aggression. Russia came to Ukraine with aggression back in 2014. They attacked Georgia in 2008. This country sows terror and chaos everywhere. And it was never punished for that," Smyrnov added.
In March 2022, the International Criminal Court started its own investigation into Russian war crimes in Ukraine. After the investigation is over, the case will be submitted for consideration by the International Criminal Court.
The ICC considers cases only in relation to high-ranking war criminals and only if they are present in the dock.