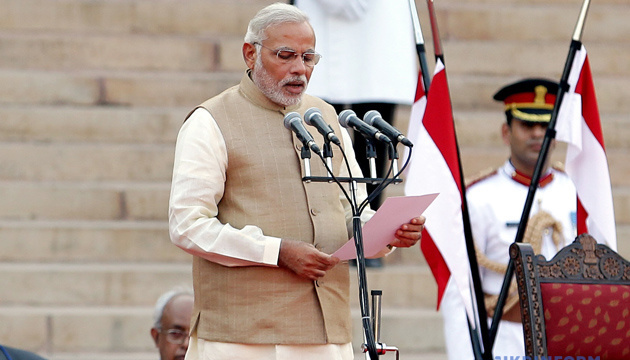 PM Modi says India ready to "contribute" to any peace project on Ukraine
India's Prime Minister Narendra Modi held talks with his Italian counterpart Giorgia Meloni in New Delhi on Thursday to discuss, among other things, Russia's ongoing war on Ukraine.
That's according to ANSA, Ukrinform reports.
"Modi is aware of Italy's position of giving full support to Ukraine," Meloni said. "We share the hope that India, in its role as G20 president, can have a role in facilitating a path towards the end of hostilities and a just peace."
In turn, Modi said India, which has remained neutral on Ukraine, is "ready to contribute to any project for peace".
As Ukrinform reported earlier, Indian Prime Minister Narendra Modi on Thursday called on the G20 foreign ministers to find a common position on global problems. He spoke while opening the meeting, which is likely to be dominated by the topic of Russia's war against Ukraine.
India, which chairs the G20 this year, refused to blame Russia for the war in Ukraine and called for a diplomatic solution. In addition, the country has sharply increased purchases of Russian oil.