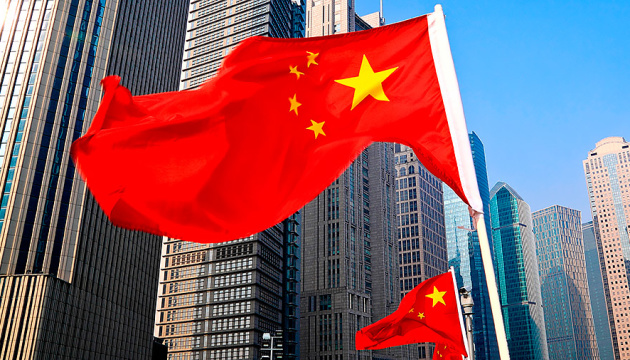 China supporting Russian war on Ukraine in many ways - U.S.
The United States has warned China that it would not hesitate to hold accountable any entities aiding Russia in its war on Ukraine.
That's according to CNN, Ukrinform reports.
On Tuesday, a top State Department official said that "in many ways, China has been supporting Russia's war in Ukraine from the beginning," even if it hasn't provided lethal aid.
"And we've made that very clear to the Chinese. The Secretary certainly did so in Munich, and of course, the President and the national security adviser have done so directly to the Chinese on previous occasions," said the Assistant Secretary of State for East Asian and Pacific Affairs, Daniel Kritenbrink.
Speaking at the House Foreign Affairs Committee hearing, Kritenbrink noted that Beijing has disseminated Russian propaganda and used its own disinformation "to support Russia's war there and to blame, inappropriately, the war on the west, the United States, and NATO."
"We've seen China's stepping up its economic engagement and purchases from Russia," Kritenbrink said.
Thirteen Chinese entities have also been added to the Entities List by the U.S. Commerce Department for providing support to Russia, including one "that was supplying parts to the Iranian drone program," Under Secretary of Commerce for Industry and Security at the Commerce Department Alan Estevez said a House Foreign Affairs Committee hearing.
Additionally, the United States has already blacklisted a bevy of Chinese companies for supporting Russia, a top Commerce Department official also said.
"We will not hesitate to put companies on the Entity List as soon as we see factual data that they are supplying Russia. And we have, we're looking at across all third parties, but especially China in that regard," Estevez said.
As reported earlier, China spends billions of dollars worldwide to circulate malign propaganda, including disinformation, consonant with Russia's narratives regarding Ukraine.