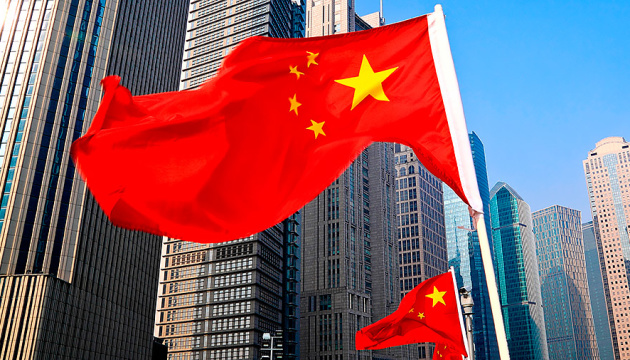 Russia's defeats push China to prepare more thoroughly, restraining Beijing only in time - expert
The current situation of the Russo-Ukrainian war restrains China in terms of time as China will more carefully plan its operation against Taiwan.
This was stated by the head of the Asia-Pacific region section of the Center for Army, Conversion, and Disarmament Studies (CACDS) Yuriy Poita, who spoke at the third Ukrainian-Japanese Forum "Responsible Partnership. Ukraine and Japan in the context of Russia's war," an Ukrinform correspondent reports.
He noted that after discussions with Chinese experts affiliated with the Ministry of Defense and Ministry of Foreign Affairs of China in May, July, and October last year, his Center evaluated their findings, which suggest China has an opportunity to reconfigure and improve its practices regarding a possible operation against Taiwan. Some aspects, according to Poita, do not restrain China, but on the contrary can activate it.
Therefore, Russia's strategic mistake is not that it unleashed the war, but that it is running it ineffectively and suffering losses, Chinese interlocutors noted. The second conclusion is that the war was imminent because allegedly Russia was expelled from the European security system and "humiliated." Poita also noted that Chinese experts were surprised by the military defeats, which could lead to them improving their battlefield tactics, and said that a war of attrition was a very bad scenario.
"I think that this conclusion will lead to the fact that the Chinese side will more carefully plan a blitz operation against Taiwan," the CACDS analyst is confident.
According to his assessment, the Chinese side also drew conclusions from the effectiveness of Russian hypersonic weapons, and will develop exactly this type, as well as noting that nuclear blackmail was very effective in preventing the intervention of NATO and the USA and the provision of strategic weapons to Ukraine. "We already see signs, publications in mass media, that China has decided to triple its nuclear potential," Poita emphasized.
As per his observations, China has no sensitivity to war crimes and viewed the humanitarian crisis in the winter through Russian strikes on civilian infrastructure as a window of opportunity for Russian victory. In addition, the analyst added that they did not see threats from Putin's regime either externally or internally and do not see smaller countries as independent actors.
"In general, the current situation of the Ukrainian-Russian war restrains the PRC in some way, but it restrains them only in time, because China will more carefully review its approaches, tactics, weapons, military equipment, etc.," Poita concluded.
He added that, if Russia wins even partially and gains a foothold in the occupied territory, then China will see that it can do the same.
As reported, in early February, CIA Director William Burns warned against underestimating the ambitions of Chinese leader Xi Jinping regarding plans to take over Taiwan, even though he should have cooled down due to the failure of Russia's plans in Ukraine.