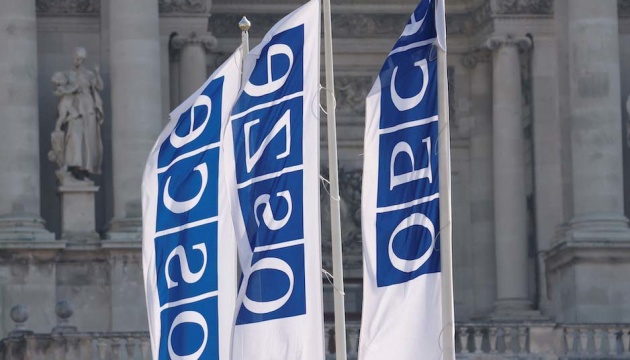 Ukrainian delegation to boycott OSCE meeting due to participation of Russians
Ukraine will not take part in the official events of the OSCE Parliamentary Assembly winter session, which will be held on February 23-24 in Vienna.
Yevhenia Kravchuk, the deputy head of the Ukrainian Verkhovna Rada Committee on Humanitarian and Information Policy, the head of the PACE Committee on Culture, Science, Education and Media, stated this during the nationwide telethon Yedyni Novyny, Ukrinform reports.
"We will not take part in the official events of the Parliamentary Assembly, none of them. But we are going to Vienna for negotiations with our partners on what to do, how to get the OSCE and at least the OSCE Parliamentary Assembly out of this crisis," Kravchuk said.
She reminded that the Austrian side issued visas to the Russian delegation, namely: to 61 people.
"They are not only parliamentarians that are war criminals. This is a whole bunch [of other Russians], special service [members], propagandists who will arrive to use the Parliamentary Assembly session simply as a decoration. Together with our Ukrainian community, we are working on [the organization of] protests in the area near the Hofburg, where it will take place so that it does not become the norm," Kravchuk said.
As reported, the winter session of the OSCE PA will be held in Vienna on February 23-24. Among the main topics will be the anniversary of Russia's full-scale invasion of Ukraine. The delegation of the aggressor country, including sanctioned lawmakers that are inciting war against Ukraine, is expected to participate in the session.