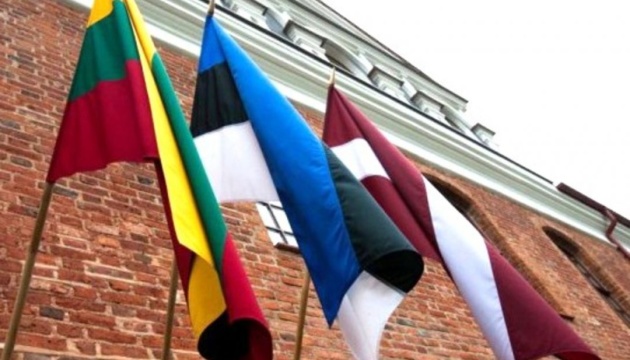 Poland and Baltic states pledge to continue to support Ukraine
Poland, Lithuania, Latvia, and Estonia pledged to continue to provide Ukraine with political, security, and other types of support.
This is stated in the joint declaration on deepening cooperation between the four countries in the region to jointly deter the aggressor and strengthen economic cooperation which was signed by the foreign ministers of Poland and the Baltic states in Riga on Tuesday, an Ukrinform correspondent reports.
"We want to once again draw attention to the great importance of the continued provision of political, security, financial assistance and humanitarian aid to Ukraine," the declaration reads.
It states that, given the common historical past, the countries have a similar vision of potential threats and, therefore, are determined to strengthen security and protect the independence and territorial integrity of the countries.
"We jointly created initiatives to counter hybrid threats, ensure deterrence and defense, strengthen border security, and support Ukraine which have been successfully implemented in various formats and structures, including the EU, NATO, and the UN," the declaration notes.
The foreign ministers of the four countries say in the declaration that they are convinced of the need to strengthen cooperation at the political and practical levels within NATO and the EU to redouble efforts to strengthen collective deterrence and resilience strategies, as well as to promote economic growth in and beyond the region.
As reported, about 1,700 Polish companies want to take part in the reconstruction of Ukraine and the restoration of the export of goods and services to Ukraine.
ol