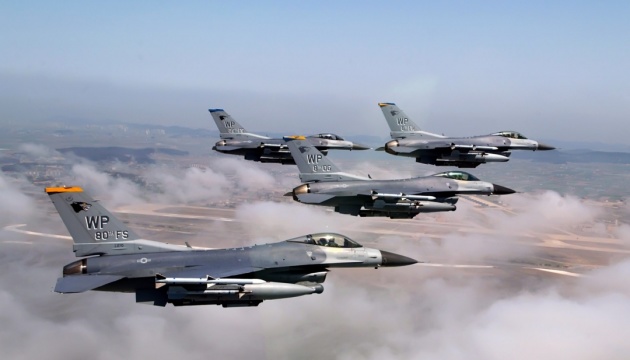 Poland discussing F-16 jets supply to Ukraine with NATO partners
The country's authorities are discussing the issue of Poland's F-16 jets supply to Ukraine with NATO allies. Warsaw does not publicly reveal the details of its security assistance to Ukraine.
Minister of Foreign Affairs of Poland Zbigniew Rau said this at a joint press conference with foreign ministers of the Baltic states in Riga, answering questions about Poland's F-16 jets supply to Ukraine, an Ukrinform correspondent reports.
As the Polish minister noted, all of Poland's supplies to Ukraine are carried out "in close coordination and agreement with NATO allies."
"As you know, the issue of aircraft is being discussed with our partners," Rau emphasized.
He noted that the Polish government does not publicly reveal details of such sensitive issues as the types and amount of weapons, equipment, and ammunition sent to Ukraine.
However, he noted that Poland is happy to help Ukrainians protect their country's sovereignty and territorial integrity in accordance with the UN Charter.
Rau added that Poland will organize the supply of battle tanks to Ukraine, the decision announced by the country's government a few weeks ago.
As reported, the day before, Polish Prime Minister Mateusz Morawiecki said that if a decision to send F-16 fighter jets to Ukraine is made, Poland will act in "full coordination" with its allies.
Ukraine seeks to obtain modern fighters – F-16 or F-15 of the US Air Force or their European analogs German Tornado or Swedish Gripen – to replace its Soviet-era aircraft.
Recently, the Polish authorities announced the transfer of a company of Leopard 2 tanks (14 units) and 60 modernized tanks, including 30 PT-91 Twardy, to Ukraine.
ol