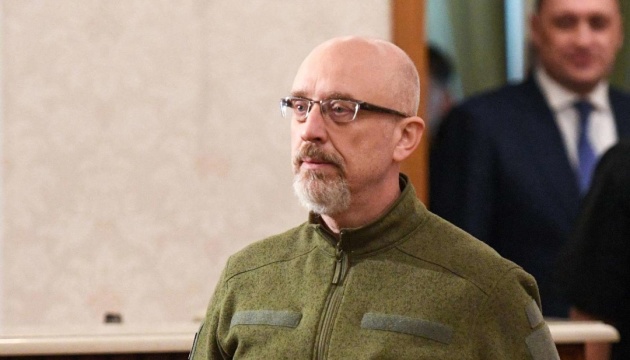 This year, Ukraine de facto became part of NATO - Reznikov
Ukraine's Defense Minister Oleksii Reznikov has said that this year, Ukraine de facto became part of NATO, and this cooperation will continue.
According to Ukrinform, Reznikov said this in a post on Facebook.
"The year 2022 was a year of great challenges as well as great changes. I thank our soldiers who mastered four types of Western MLRS and destroy the enemy with ten types of Western artillery. They successfully defend our skies with IRIS, NASAMS [air defense systems] and proved that they will be able to effectively use the Patriots. Today, they are rewriting the textbooks on military art," Reznikov said.
According to him, the spirit of the Ukrainian people and their invincibility demonstrated that Ukraine is the real shield of Europe in the east, and the entire civilized world is proud and inspired by Ukrainians and their heroism.
"This year, we de facto became part of NATO. This cooperation will continue. We appreciate the contribution of each partner," Reznikov said.
The minister also thanked everyone who supports the Ukrainian army and is part of the national resistance to the Russian invaders, who are holding the defense in the energy sector, at the operating table or behind the wheel of a car that delivers bread to people.
"We remember everyone who gave their lives for Ukraine and its future. We will do everything possible and impossible so that next year, millions of our people return to Ukraine and see in the new year at home, with their relatives. I wish that the year 2023 is the year of our victory!" Reznikov said.