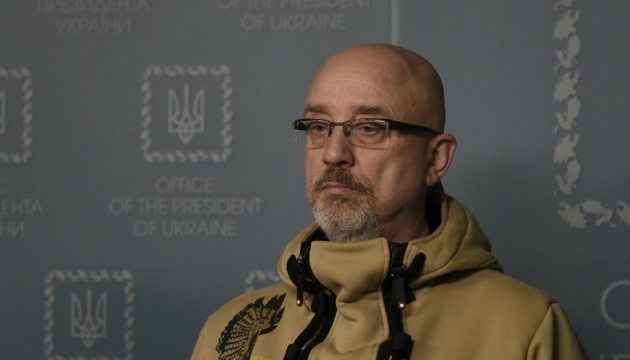 Reznikov addresses Russians: Week left before Kremlin shuts borders, imposes martial law
Ukrainian Defense Minister Oleksii Reznikov says in early January, the Russian authorities will close the borders to male citizens, declare martial law, and launch another wave of mobilization.
Reznikov said this in a video address to conscription-age Russians, recorded in Russian, Ukrinform reports.
"On New Year's eve, I am addressing Russian citizens of conscription age. First of all, this concerns residents of large Russian cities. I know for a fact that you'll have at least some choice for just about a week from now. In early January, the Russian authorities will shut the borders to men before declaring martial law and launching another wave of mobilization. The borders will also be closed in Belarus," the head of the Defense Ministry said.
According to Reznikov, the Kremlin has long realized that the idea of a war against Ukraine turned into a disaster.
"But they can't admit it to you. Because then they would have to be held accountable for everything... Those who unleashed the bloody slaughter. Those who committed terrible war crimes are now telling you to rally around protecting Russia because there are 'enemies all around,'" stated Reznikov.
But in fact, he explained, the Russian leadership has no intention to protect Russia: "They are protecting themselves. Their position, property, and wealth. And for this they want to shift their guilt onto you. To make you complicit in the crime."
As Reznikov pointed out, the only reason Russians will be sent to fight this war is "so that you protect criminals, their palaces, their bank accounts, and become criminals yourselves."
"You can die or harm your health just to keep these people from accountability... The Kremlin has no more goals in this war... They can tell you that there is some kind of 'Plan B.' Some kind of secret weapon. That soon the victories will be seen, again. But their whole plan is to drag the war. To kill as many people as possible and bring the situation to a deadlock. You will be sent to die just for this," the Minister of Defense emphasized.
As reported, the head of Ukraine's defense intelligence, Kyrylo Budanov, said that due to heavy losses at the front, the Russian leadership decided to launch a new wave of mobilization from January 5.