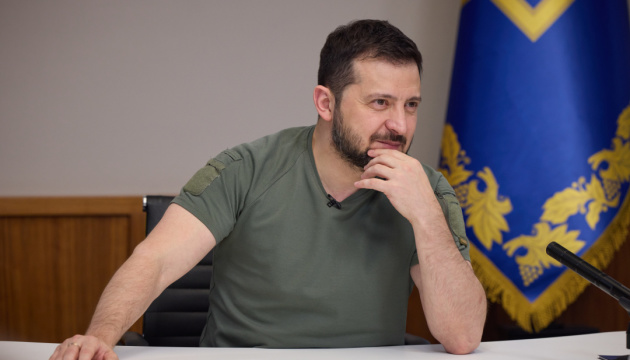 Zelensky thanks Poland for supporting Ukraine
President of Ukraine Volodymyr Zelensky thanked Poland's authorities and the Polish people for supporting Kyiv amid the Russian aggression.
"I am very grateful, Mr. Prime Minister, that you help us, that Poland supports us and that you are here [in Kyiv] today," Zelensky said in a joint video with Polish Prime Minister Mateusz Morawiecki, which the Head of the Government of Poland posted on his Facebook page on Sunday.
Zelensky noted that the Holodomor was a great tragedy, in which about 5 million people died.
"And today our brothers and sisters are here, and, of course, today it will mean victory over Russia, over anger, over all the tragedy and aggression that Russia brought us. Thank you, Poland, thank you very much!" Zelensky emphasized.
In turn, Morawiecki noted that 90 years ago, communist Russia caused famine and genocide in Ukraine – the Holodomor.
"Today, Russia brings death, hunger, and cold to civilians. We stand side by side with our Ukrainian friends and partners and we will always support you," the Head of the Government of the Republic of Poland stressed.
As reported, a meeting of the heads of government of the Lublin Triangle countries (Ukraine, Poland, Lithuania) was held in Kyiv on Saturday. The meeting took place on the day of commemoration of the millions who died during the Holodomor of 1932-1933 in Ukraine.
ol