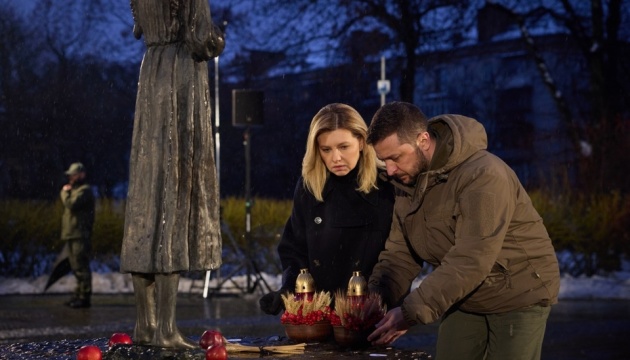 Ukraine's presidential couple, Belgian, Lithuanian PMs honor Holodomor victims
On the 90th anniversary of the Holodomor of 1932-1933, Ukrainian President Volodymyr Zelensky, First Lady Olena Zelenska, Belgian Prime Minister Alexander De Croo and Lithuanian Prime Minister Ingrida Symonite on Saturday attended a ceremony to remember the victims of the Holodomor famines in Ukraine.
That's according to a statement posted on the president's website, Ukrinform reports.
The ceremony took place at the National Museum of the Holodomor-Genocide in Kyiv, the report said.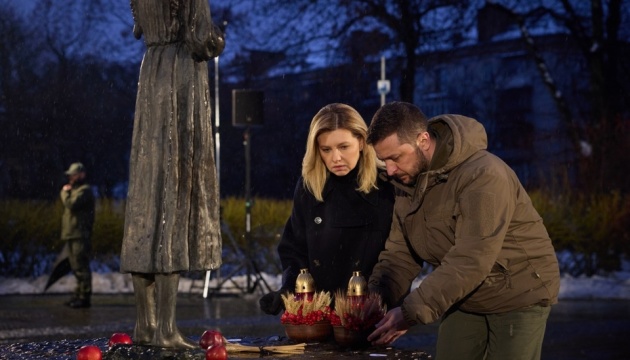 The head of the Office of the President, Andriy Yermak, Verkhovna Rada Chairman Ruslan Stefanchuk and Prime Minister Denys Shmyhal also commemorated the victims of the crime of the communist totalitarian regime.
Those present honored the memory of the victims of the Holodomor famines during a nationwide moment of silence.