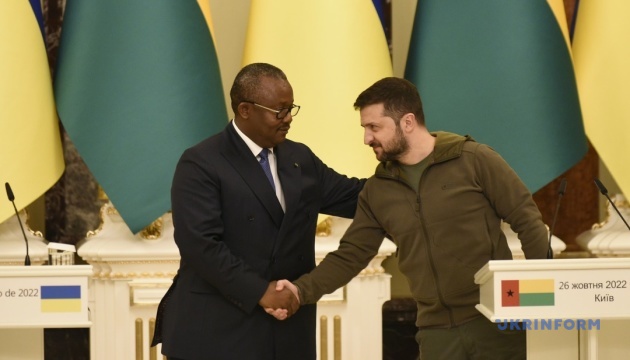 Zelensky meets with president of Guinea-Bissau
Ukrainian President Volodymyr Zelensky has held a meeting with President of Guinea-Bissau Umaro Sissoco Embaló.
The meeting of the two leaders took place in Kyiv on Wednesday, October 26, Ukrinform reports, citing the presidential press service.
"The President of Guinea-Bissau, Umaro Sissoco Embaló, has become the first leader of an African state to visit our country since February 24. I am glad to welcome you to Ukraine!" Zelensky said.
The presidents also held a press conference at the Mariinsky Palace.
The day before, the President of Guinea-Bissau visited Russia, where he met with Putin.