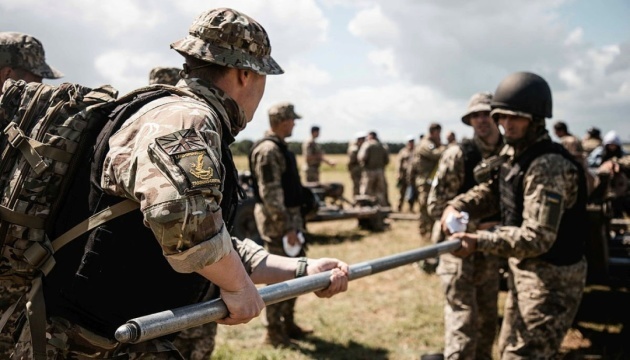 New Zealand joining international effort to train Ukrainian recruits in Britain
The New Zealand government has decided to send 120 troops to Britain to train Ukrainian military alongside instructors from a number of other countries.
That's according to Reuters, Ukrinform reports.
"We have been clear that a blatant attack on a country's sovereignty and the subsequent loss of innocent lives is wrong and intolerable. Our condemnation will continue to extend beyond words and include critical support," said Prime Minister Jacinda Ardern.
It is noted that New Zealand is sending troops to Britain to help train Ukrainians to run combat operations on the front lines.
The deployment will enable the teams to share with Ukrainian personnel the core skills to be effective in combat, including weapon handling, combat first aid, operational law, and other skills.
About 800 Ukrainian military personnel will be trained at one of the four available locations in Great Britain.
Since Russia's full-scale invasion of Ukraine, the New Zealand government has provided Ukraine with financial assistance worth almost $26 million, and imposed sanctions against 840 Russian individuals and entities.
As Ukrinform reported early July, the first group of Ukrainian recruits arrived in Great Britain to undergo a major training program.
Sweden, Finland, Denmark, Norway and the Netherlands have all joined the effort to train the Ukrainian military.