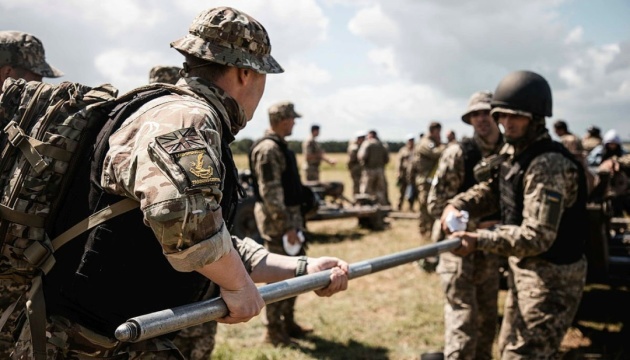 UK committed to train more Ukrainian troops than initially planned
Britain is on track to train more Ukrainian troops than it first planned.
UK Defence Secretary Ben Wallace made a corresponding statement at a news conference in Copenhagen after an international donor conference to provide aid to Ukraine, CNN reports.
"I think we're committed now to really going beyond that. We are going to train more and for longer," he said when asked whether the UK could train more Ukrainian troops than the 10,000 by October as initially outlined.
Wallace noted that the conference in Copenhagen confirmed the readiness of many countries to help Ukraine.
"In the lead-up to this we have Sweden putting in a significant number of troops [in the UK to train Ukrainian service members], Norway announced at the event today they will put some in, we've got obviously Denmark sending 130. We've got Finland sending. We've got an awful lot of Vikings now in England… Most of the training mission seems to be Nordic," he said.
As reported, the Copenhagen Conference raised 1.5 billion euros in security assistance to Ukraine.
Earlier, Sweden, Finland, Denmark, and Norway announced their intention to join the Ukrainian military training program in Great Britain.
Photo credit: General Staff of the Armed Forces of Ukraine
ol