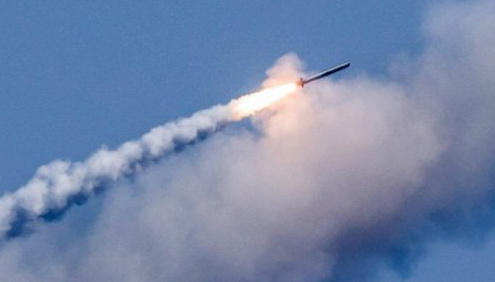 Warsaw decries Russian missile attack on region bordering Poland during Rau's Ukraine visit
It is no coincidence that Russia launched a missile attack on Lviv region's Chervonohrad district, near the border with Poland, on the day the minister of foreign affairs, Zbigniew Rau, was visiting Kyiv.
Poland's Deputy Foreign Minister Paweł Jabłoński expressed the opinion while speaking with Radio Poland, Ukrinform reports.
"I think that the shelling during this visit was not completely accidental," said Jabłoński.
The senior diplomat noted that, since the full-scale invasion, Russia has been engaging various targets in Ukraine, most of which are civilian objects. In addition, according to him, Russia's arsenal of high-precision weapons is running out.
"Therefore, Russia is forced to wage this war using methods of non-precise shelling, which often occurs at the expense of civilian objects. They are fully aware that they could hit civilian objects, and they are still going for it," the Polish diplomat emphasized.
He drew attention to the fact that the shelling of Lviv region took place during the visit of Foreign Minister Rau to Ukraine. According to Jablonski, during the visit, the head of Polish diplomacy once again emphasized the consistency of Warsaw's policy of supporting Ukraine and mobilizing the international community to provide assistance to Kyiv.
As Ukrinform reported earlier, as a result of a missile strike at the Chervonohrad district, Lviv region, on August 2, one of the buildings at a military facility near the town of Radekhiv was damaged. No casualties were reported.
That night the invaders fired a total of eight missiles from the Caspian Sea, of which six were shot down by anti-aircraft missile forces, and one - by a fighter jet.
The day before, the OSCE Chairman-in-Ofice, head of Polish diplomacy Zbigniew Rau visited Kyiv. During the visit, he stated that the OSCE is launching a major program to support Ukraine in tackling war-related challenges. The program will be implemented even without the consent of Russia, which is also an OSCE member state, despite the fact that the consensus principle is applied.