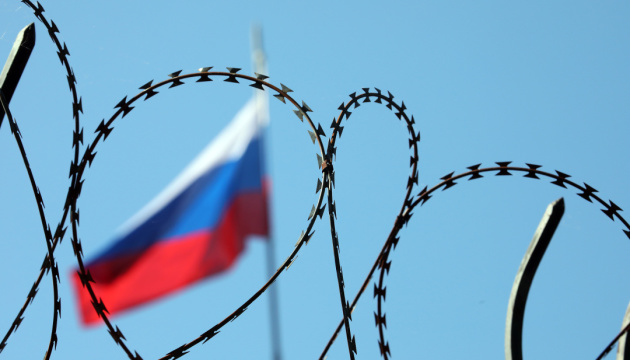 U.S., French senators propose confiscating Russian assets, using them to rebuild Ukraine
U.S. Senator Sheldon Whitehouse has proposed to confiscate Russian assets from sanctioned individuals, and use them for the restoration of Ukraine, as well as humanitarian aid and security assistance, while French Senator Melanie Vogel (the Greens) said this would be the "fairest" decision.
Sheldon Whitehouse, a U.S. Senator (D-RI), who introduced the relevant bill to U.S. Congress, spoke with Guildhall, as seen by Ukrinform.
"Congress recently passed an annual appropriations measure, which I supported, that will provide nearly $14 billion in additional humanitarian and defense assistance to Ukraine, including $4 billion to help refugees and internally-displaced Ukrainians," Senator Whitehouse said.
Additionally, I recently introduced Asset Seizure for Ukraine Reconstruction Act (S. 3838), which would authorize the confiscation of property of sanctioned Russian persons to be used to assist the people of Ukraine with reconstruction, humanitarian aid, security assistance, or refugee resettlement, among other purposes," the U.S. senator added.
Melanie Vogel, a member of the French Senate representing the Greens, said in a comment to Guildhall that it is Russia that must pay for the restoration of Ukraine and pay reparations. The use of frozen Russian assets is the fairest and legally viable solution.
"Russia being responsible for this war and the massive destruction that followed, financing Ukraine's reconstruction with frozen Russian assets in European countries does appear to be the fairest and most legitimate solution," the French senator noted.
"For the moment, there are still legal obstacles which do not allow France, for instance, to go beyond freezing the assets and actually seize them. But there is a political will to move in that direction and I am confident we will succeed in implementing such reparations," Vogel said.
Earlier, Lithuanian Member of the European Parliament Petras Aušträvičius said seized Russian assets should be auctioned off to send the proceeds to Ukraine
Another MEP, Michael Gahler (Germany), said Russian state assets seized in the European Union must be transferred to Ukraine as part of compensation and financing of reconstruction.
Assets of illegal origin, owned by Russian oligarchs, should also be handed to Ukraine, as they are essentially state assets of the Russian Federation.