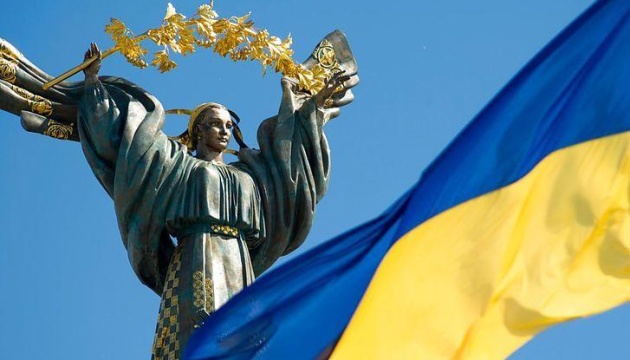 Latvia says Ukraine's interests, security must be taken into account when discussing grain exports
When resuming the export of Ukrainian grain, it is necessary to take into account the interests and security considerations of Ukraine.
That's according to Minister for Foreign Affairs of Latvia, Edgars Rinkēvičs, who made the statement at a meeting of the EU Foreign Affairs Council in Brussels, where Russia's aggression toward Ukraine was discussed, MFA Latvia's press service told Ukrinform.
"In international efforts to restore the export of Ukrainian grain, it is necessary to take into account the interests and security considerations of Ukraine. Russia must compensate Ukraine for all damages caused by its aggression, including taking responsibility for the destruction of the Ukrainian economy and infrastructure," Rinkēvičs said.
The president also emphasized that coordinated communication and active political dialogue with the international community are necessary to maintain a unified position against Russian aggression in Ukraine. In his opinion, the EU should support the nations most affected by the food crisis engineered by Russia by providing them with direct food aid, thereby expressing solidarity and ensuring that these countries support the EU's position against the Russian invasion of Ukraine. At the same time, this will contribute to the reduction of potential migration flows into the EU.
The minister said that the EU should develop a legal framework for the seizure and transfer of frozen Russian assets to Ukraine as part of recovery efforts. Rinkēvičs expressed his support for the reconstruction process and further reforms in Ukraine, which should begin immediately, especially given that the new academic year and a winter period are ahead.
Rinkēvičs confirmed the need to work on the preparation of the seventh package of EU sanctions against Russia and Belarus. At the same time, it is necessary to continue the implementation of the current sanctions and work on eliminating their loopholes, he believes.
"We must continue to provide all necessary support to Ukraine, especially in the form of military aid and through the European Peace Fund. We support the approval of the fifth tranche of military aid to the Armed Forces of Ukraine," added Latvia's top diplomat.
During the meeting, the Council held a discussion on digital diplomacy, after which the Council Conclusions on EU digital diplomacy were adopted. To this end, among other things, Edgars Rinkēvičs stated that the European Union should provide support to protect Ukraine's digital infrastructure and ensure public access to the Internet in the territories occupied by Russia.