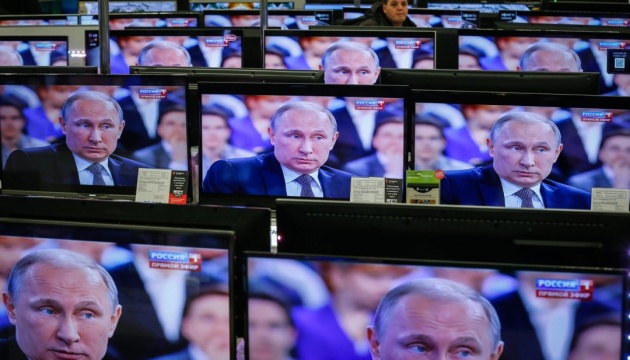 Russian propaganda promoting idea that Ukraine should negotiate - NSDC
Throughout the week, Russia, through a number of loyal Western experts, promoted the narrative that Ukraine should sit down at the negotiating table as this is allegedly the only option to end the war.
That's according to the Center for Countering Disinformation at the National Security and Defense Council of Ukraine, Ukrinform reports.
"In an interview with Die Welt, U.S. military strategist Edward Luttwak suggested the idea of ​​a referendum in Donetsk and Luhansk as the only way to end the war," the statement said.
In addition, American economist Steve Hanke actively promoted the narrative that sanctions allegedly further strengthened Vladimir Putin and his allies' position instead of undermining it.
Danish scholar Jan Oberg gave dozens of interviews in which he negatively commented on Sweden and Finland's decisions of to join NATO, decrying this as yet another "provocation" addressed to Putin.
The Center for Countering Disinformation noted that all these statements boil down to the fact that the world and Ukraine in particular should "offer Putin a small victory." The theses of Russian "power" and the "invincibility of Russian army" are elements of a psy-op aimed at further promoting the idea of ​​peace talks between Russia and Ukraine – on Kremlin's terms.