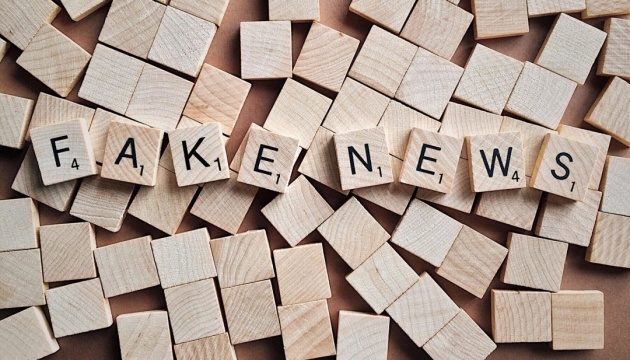 Russia spreading fake news claiming Ukraine selling weapons provided by western partners
Russian propaganda is trying to discredit Ukraine's leadership by circulating false allegations of Ukraine selling Western defense technology. For the same purpose, Russia-staged provocations are possible in Europe, involving the types of weapons earlier transferred to Ukraine.
This was reported on Telegram by the Center for Countering Disinformation at the National Security and Defense Council, Ukrinform reports.
"Russian propaganda discredits Ukraine's leadership by spreading fake reports about the sale of Western weapons. Shelling of railway junctions of Ukraine fails to yield the desired result for the rucsists or disrupt further supplies of weapons. Therefore, attacks in the information field have been actively linked to this topic," the disinformation watchdog stated.
The Ukrainian analysts also believe that provocation is possible in Europe with the use of weapons transferred to Ukraine. Russia-staged terrorist attack with human casualties could be a turning point in the history of arms supplies and a "trump card" of the Kremlin's puppet propaganda, according to the Center for Countering Disinformation.
Since Russian invasion of Ukraine on February, the European Union, the United States, and other countries have imposed tough sanctions against the aggressor power.
In an interview that appeared following a morning shelling of Kyiv on June 5, Putin threatened the world with "relevant response" if Ukraine was provided with longer-range missiles.