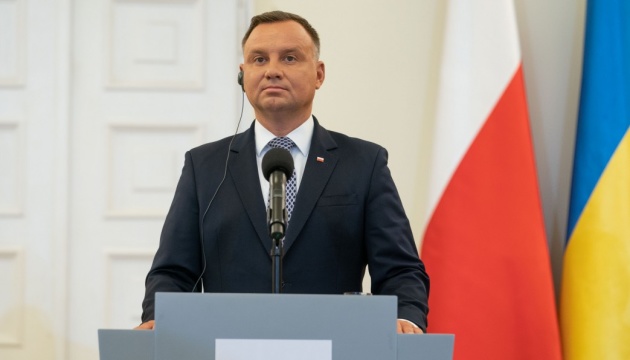 Duda accuses Germany of violating promises to arm Poland
Berlin has promised Poland Leopard tanks to replace those the nation handed over to Ukraine, but the German government failed to keep its word.
This was reported by Die Welt with reference to a statement by Polish President Andrzej Duda, according to Ukrinform.
"The government has not kept its promise. And frankly, we're very disappointed. We have provided Ukraine with a large number of tanks because we believe that this is our responsibility as a neighbor," he said.
The president stressed that, since Poland gave its tanks to Ukraine, it hoped for support on the part of NATO, the United States, and Germany.
"Most of the tank arsenal of the Polish Armed Forces are German Leopard tanks. So if we were supported by Germany, if we got a replacement, we would be very happy," said the Polish president.
He also said that the German government was doing too little to help Ukraine.
It should be recalled that Germany earlier sent to Ukraine a new batch of antitank grenade launchers and mines.