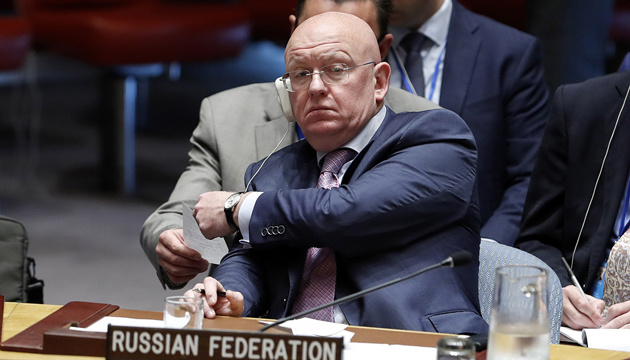 Russian diplomats' behavior at UN has "absolutely" changed since war-start – U.S. ambassador
The U.S. ambassador to the United Nations says the behavior of the Russian diplomats she works with in New York has "absolutely" changed since Russia began its war in Ukraine.
That's according to CNN, Ukrinform reports.
"From day one, the 24th of February, when we were sitting in an emergency meeting of Security Council and the Russians were president of the Security Council, we saw their demeanor change significantly in the council," Linda Thomas-Greenfield said in Brussels Monday.
Thomas-Greenfield said that the Russian diplomats at the United Nations "certainly" are "reading off of prepared remarks."
"We know and expect when they will respond to things we say but I suspect that everything is very much laid out for them and scripted," she said.
The ambassador added that the Russian diplomats at the UN seem "uncomfortable," noting she sees that reflected in "the way they carry themselves, the demeanor." She also said she sees her Russian counterpart appear at the UN Security Council less frequently than before the war — now he often sends his deputy or his experts in his place.
As Ukrinform reported, last week, for the first time since the start of a full-scale Russian invasion of Ukraine, the UN Security Council adopted a statement on the situation in the country. The members of the Council unanimously acknowledged that the situation on the territory of Ukraine is dangerous and inconsistent with the Charter of the United Nations.
According to Verkhovna Rada Commissioner for Human Rights Liudmyla Denisova, the support of the Russian delegation for the UN Security Council statement is the first official recognition of the real nature of their actions in Ukraine. In addition, this is evidence of the lack of support from the aggressor power among other countries, including UNSC member states.