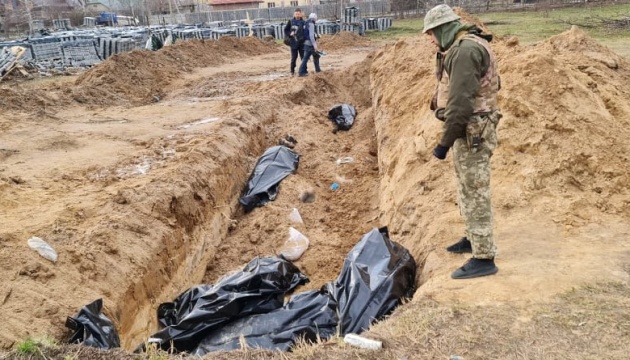 PACE to support inquiries into Russian crimes, violations of international law
The Parliamentarian Assembly of the Council of Europe will support all efforts to investigate crimes and violations of international law by the Russian Federation.
That's according to a resolution and recommendation "Consequences of the Russian Federation's continued aggression against Ukraine: role and response of the Council of Europe," an Ukrinform correspondent reports.
PACE said it was "alarmed at the mounting evidence of atrocities committed by Russian armed forces" and expressed its full support for all efforts aimed at investigating violations by Russia of international human rights and international humanitarian law and other international crimes, including war crimes, crimes against humanity and genocide, and ensuring the accountability of the aggressor.
The approved resolution and recommendation call for unity in supporting Ukraine and maximum pressure on Russia to immediately and unconditionally cease its aggression, as well as "decisive action" by the international community to defend the democratic world order.
The resolution notes that PACE sees Russia's aggression against Ukraine as "an act of unprecedented gravity" with far-reaching consequences worldwide.
Russia's aggression had also, among other things, provoked the direst humanitarian crisis in Europe since the Second World War, posed a challenge to global governance, and led to a steep rise in energy costs and food insecurity, the parliamentarians pointed out.
"It is not only the magnitude of the current challenge but also the Council of Europe and its member States' response to it which will shape the future of European history," they said.
The Assembly confirmed its condemnation in the strongest terms of Russia's aggression against Ukraine, and its solidarity with Ukraine and its people, reaffirming its unwavering support for the sovereignty, independence and territorial integrity of Ukraine within its internationally recognized borders.