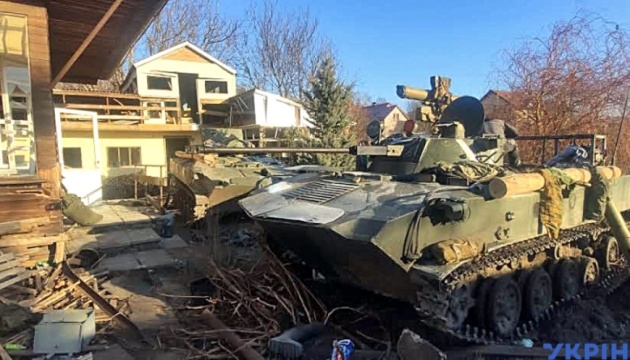 Canadian Parliament condemns Russia's crimes in Bucha
The Canadian parliament has passed a resolution condemning Russia's war crimes in Bucha and calling on the government to increase defense support for Ukraine.
The motion put forward by New Democratic Party MP Heather McPherson received unanimous support, according to an Ukrinform correspondent.
The resolution calls on the Canadian government to provide further assistance to Ukraine to defend itself from Russian aggression, as well as to document Russia's crimes and bring perpetrators to justice, support Ukraine financially, and impose further sanctions on Russia.
Irpin, Bucha, Hostomel, and the entire Kyiv region were recently liberated from Russian invaders. Mass killings of civilians by the occupation forces were recorded in the liberated settlements.
Already discovered in the areas are bodies of raped women, almost totally burned, slain local government officials, murdered children, the elderly, and draft-aged men. Many bodies have traces of torture and have their hands tied. Many were shot point-blank.
On February 24, Russian President Vladimir Putin launched a full-blown invasion of Ukraine.