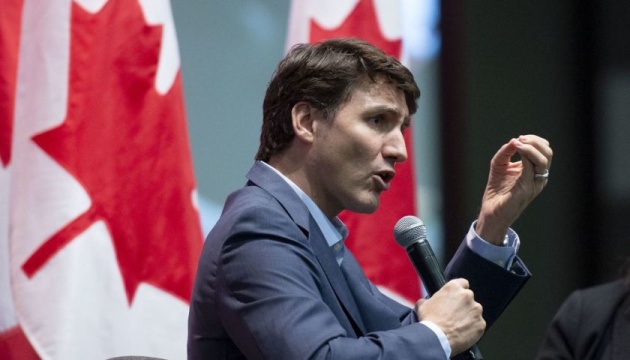 Russia will be punished for murder of civilians in Ukraine - Trudeau
Canada will do everything it can to bring Russia to justice for its crimes in Ukraine.
Canadian Prime Minister Justin Trudeau reported this on his Twitter account, according to an Ukrinform correspondent.
"We strongly condemn the murder of civilians in Ukraine, remain committed to holding the Russian regime accountable, and will continue to do everything we can to support the people of Ukraine. Those responsible for these egregious and appalling attacks will be brought to justice," Trudeau said.
Canadian Foreign Minister Melanie Joly supported this opinion.
"The news of the senseless murder of innocent civilians in Ukraine, including in Bucha, is shocking. Canada will not spare any effort, including investigations of war crimes, to ensure that those responsible are held to account," she tweeted.
The towns of Irpin, Bucha, Hostomel and the entire Kyiv region were liberated from Russian control. The mass murder of civilians by Russian forces was recorded in liberated towns and villages.
A mass grave was discovered in Bucha, where almost 300 people were buried, with dozens of bodies of civilians lying on the streets, some of them with their hands tied behind their back.
Photo: Justin Ttang/The Canadian press