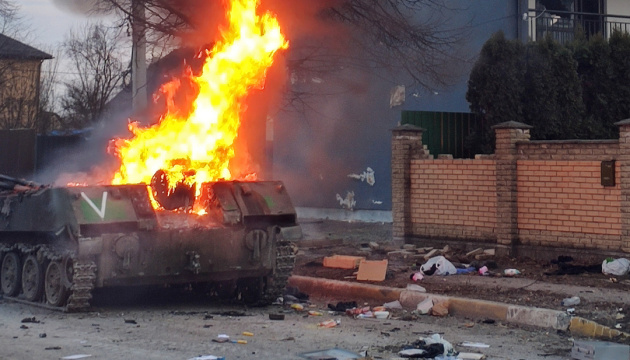 Russia creating "information bubble" regarding Bucha war crimes - disinfo watchdog
Russia is setting up the so-called information bubble defying the fact of the genocide of Ukrainians in Bucha. If users search "Bucha" on Russia's Yandex, the engine displays the town's pre-war photos.
That's according to the Center for Countering Disinformation at the National Security and Defense Council, Ukrinform reports.
"One example is search results for 'Bucha' on Google and Yandex. Indeed, Google displays information about the destroyed town and people tortured to death, while Yandex shows only pre-war cityscapes. That's what Russian propaganda truth looks like," reads the report delivered via Telegram.
Irpin, Bucha, Hostomel, and the entire Kyiv region were recently liberated from Russian invaders. Mass killings of civilians by the occupation forces were recorded in the liberated settlements.
Already discovered in the areas are bodies of raped women, almost totally burned, slain local government officials, murdered children, the elderly, and draft-aged men. Many bodies have traces of torture and have their hands tied. Many were shot point-blank.
On February 24, Russian President Vladimir Putin launched a full-scale invasion of Ukraine.