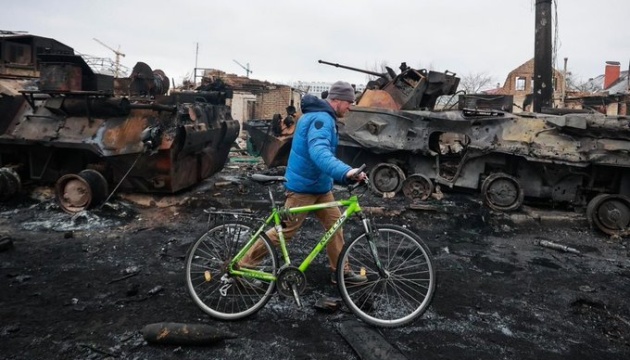 British Government appalled by Russian atrocities in Bucha, and Ukrainian settlements
British Foreign Secretary Liz Truss said she was "appalled" by the atrocities committed by Russian occupiers in Bucha and other Ukrainian cities.
Truss wrote about this on Twitter, Ukrinform reports.
"Appalled by atrocities in Bucha and other towns in Ukraine. Reports of Russian forces targeting innocent civilians are abhorrent. The UK is working with others to collect evidence and support the International Criminal Court's war crimes investigation. Those responsible will be held to account," the statement reads.
As Ukrinform earlier reported, 280 bodies have been discovered in mass graves in the town of Bucha just outside Kyiv after the Russian invasion forces retreated from the area.
The liberated town has been heavily destroyed, with its streets literally covered with the bodies of local civilians.