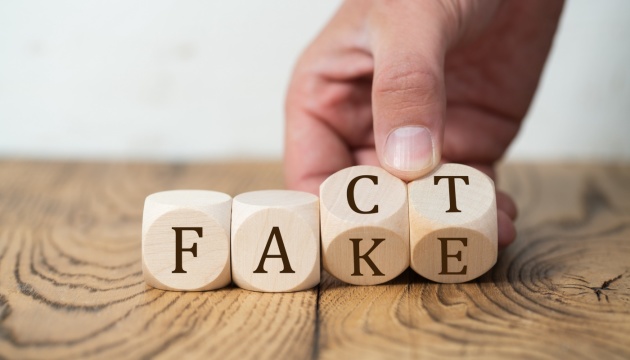 Russia preparing large-scale information attack against Ukraine - OSINT group
After a series of failed attempts to capture parts of Ukraine in various directions, Russia apparently decided to launch a large-scale information campaign to discredit Ukraine at the international level.
That's according to the Information Resistance OSINT community.
In its report released on April 1, the group says Russia intends to employ both domestic and external information resources in the following areas:
1. Persistently accusing the Ukrainian military of the ill-treatment of Russian POWs in the Russian media and through loyal Western platforms. The accusations will be accompanied by staged video and photo material, where the "Ukrainian forces" allegedly mutilate Russian prisoners of war.
Such spins could also be supplemented with fake video and audio "leaks" with the alleged statements by Ukrainian officials, doctored in such a way as to give the impression that the Ukrainian authorities approve of POW abuse.
2. Pursuing efforts to dehumanize Ukraine and the Ukrainians, accusing the country of failing to stop the bloodshed since 2014 feeling absolutely no guilt for its citizens who have been dying in conflict throughout this time.
3. Shaping up a narrative about Ukraine allegedly staging hoax video reports about the participation of Russian conscripts in the war, claiming that it's all manipulation. In this way, the Russian side is trying to shift public focus of the Russian audience away exactly from the problem of conscripts being deployed only to be slaughtered in Ukraine.
4. Pursuing the narrative about Ukraine-based "biological weapon labs," which has already been criticized and debunked multiple times. To this end, Russian propagandists continue to refer to the statement that Victoria Nuland voiced in U.S. Congress. Due to a deliberately distorted translation of her address, the Russians claimed she spoke of the existence of American biological laboratories on the territory of Ukraine. That manipulation has also been exposed and widely refuted.
5. Unconditionally continuing to cultivate the narrative about "neo-Nazis" in Ukraine. In particular, fake reports will be spread intensively that in Ukraine, defiant civilians are being massively branded with Nazi symbols (through cutting or burning) – something which was allegedly discovered by the Russian military in Mariupol. These fake stories will be supported by doctored photographs.
These information campaigns are aimed at audiences in such countries as France, Italy, Germany, Hungary, and Austria.
The media loyal to Russia, as well as certain experts, political scholars, and politicians from the EU and U.S. will be involved in circulating the said narratives. In fact, every such narrative shared by such sources would thereby expose their cooperation with Russia as Kremlin agents.