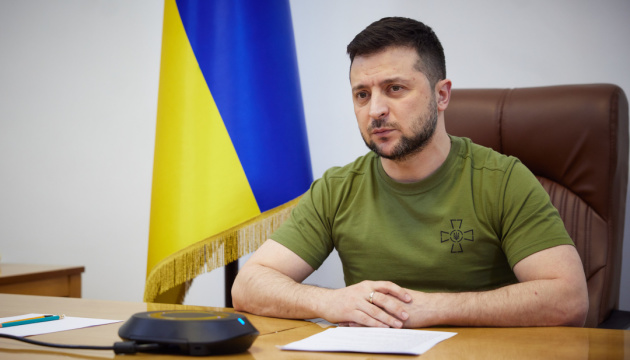 Zelensky, Turkey's Erdogan agree on next steps toward Ukraine-Russia peace
President of Ukraine Volodymyr Zelensky agreed with his Turkish counterpart, Recep Tayyip Erdogan, on further joint steps towards peace amid the ongoing Russian invasion.
The head of the Ukrainian state announced this on Twitter, Ukrinform reports.
" Had another conversation with a real friend of Ukraine, President of Turkey Recep Tayyip Erdogan. Noted the high level of organization of negotiations of delegations in Istanbul. Agreed on further steps towards peace. Thanked for the readiness of Turkey to become the guarantor of security of our state!" Zelensky tweeted on March 31.
As Ukrinform reported earlier, a live round of talks between the Ukrainian and Russian delegations took place in Istanbul on March 29. After the talks, the Ukrainian delegation announced a number of proposals toward ending the Russian-Ukrainian war, including the signing of an international agreement on security guarantees for Ukraine.
Potential guarantors under the agreement could be the United States, United Kingdom, China, Canada, France, Germany, Turkey, Italy, Poland, and Israel.