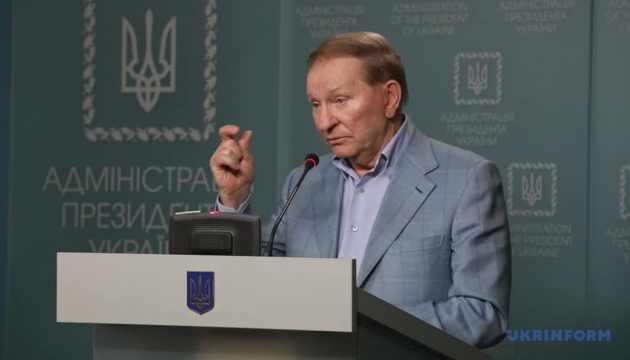 "Damn you all!" - Kuchma on Russian invasion of Ukraine
In a statement on Russia's invasion of Ukraine, former Ukrainian President Leonid Kuchma has said he is proud to be Ukrainian and believes in victory over Putin's Russia.
The statement was posted on Facebook by the press secretary of Leonid Kuchma's Presidential Fund, Darka Olifer, Ukrinform reports.
"Throughout my long life, I have never felt so much pride, pain, and anger as I have these days… Indestructibility and willingness to self-sacrifice always live in our hearts. It's just like a volcanic eruption: it's hard to wake up but impossible to contain. No one is ever able to restrain our people when they rise for their homeland. For our future. For our freedom," Kuchma said.
He also said that he would stay in Ukraine and defend his land along with everyone else.
"I stay at home, in Ukraine, because we are all in our Homeland, there is no other. And we will defend it together until the very victory - without division into party columns, without personal interests and old arguments. United we stand around the Flag, the Army, and the President. Ukraine is no Russia. And it will never become Russia. No matter how hard they want this. We are already winning. And this can't be stopped. And I will only say to the Russian Federation that I agree with the words of my compatriots who say in one voice: damn you all," Kuchma said.
As Ukrinform reported earlier, as of 6 pm on March 10, Ukraine's defense forces are repelling and holding back the offensive operation run by the Russian armed forces in all directions. Throughout the 15 days of Russia's war against Ukraine, 71 children were killed and another 100 injured.