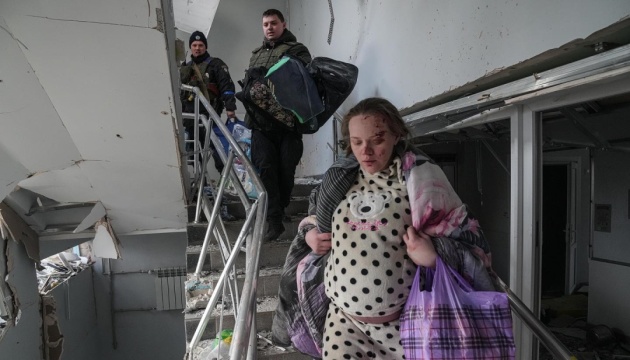 Russia's defense ministry, diplomacy fail to speak in one voice when lying about bombing Mariupol maternity hospital
The representative of the Russian Ministry of Defense, Igor Konashenkov, and the chief of Russian diplomacy, Sergei Lavrov, offered directly opposite versions of the Russian air raid on March 9, in which a Mariupol clinic and maternity hospital were hit.
This was reported by an Ukrinform correspondent, referring to Russian news agencies.
At a daily briefing in Moscow, Konashenkov claimed that the Russian military hadn't hit the hospital and that "Russian aviation in the Mariupol area had not hit any ground targets at all.
He went on to say that "the alleged air strike was a completely staged provocation to maintain anti-Russian sentiments among Western audiences."
A few hours earlier, at a press conference in Antalya, Russian Foreign Minister Sergei Lavrov acknowledged the bombing as a purposeful decision made by the Russian army. According to Lavrov's version, the maternity hospital in Mariupol was used exclusively as a base for the Azov Battalion, and that Russia had allegedly reported the relevant data to the UN a few days ago.
As reported earlier, on Wednesday, March 9, in Mariupol, the invading forces destroyed a maternity hospital and a clinic in the city center during an air raid.
On February 24, Russian President Putin launched an invasion of Ukraine. Russian troops have been shelling and destroying key infrastructure, hitting households.
Martial law was imposed in Ukraine and general mobilization was announced.
Ukraine has officially filed a lawsuit against the Russian Federation with the UN International Criminal Court in The Hague.