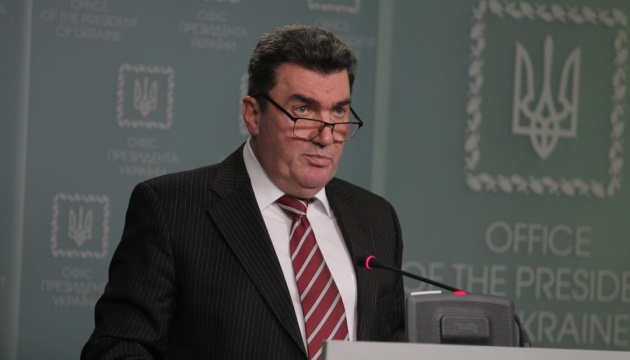 No significant increase in Russian military buildup near Ukraine borders - Danilov
The number of Russian troops on Ukraine's borders has not changed recently.
This was stated by Secretary of the National Security and Defense Council Oleksiy Danilov at a briefing following an NSDC meeting on Monday, an Ukrinform correspondent reports.
"To date, we see 109,000 troops, 10,000-11,000 of the so-called support. I emphasize once again that, while this is a big issue for our partners in terms of an increase, it is not news for us. This has become a situation. An increase of 2,000-3,000 is not critical for us. We are monitoring all this," Danilov said.
He noted that Ukraine is also aware of the military exercises to be held in Belarus in February. "We clearly understand how they will run, what it will all be like," he said.
Danilov noted that pressure is currently being exerted not only on Ukraine. "This is pressure on the United States, to which they (Russia-ed.) issued an ultimatum. This is pressure on the EU, on its strength, on the ability to defend democracy in general," the secretary of the National Security and Defense Council added.
As Ukrinform reported earlier, a meeting of the National Security and Defense Council chaired by the President of Ukraine took place on Monday. Among the issues discussed were measures to protect national security from internal and external threats, as well as the current state of affairs in the economy, energy, and efforts to counter the coronavirus pandemic.
im