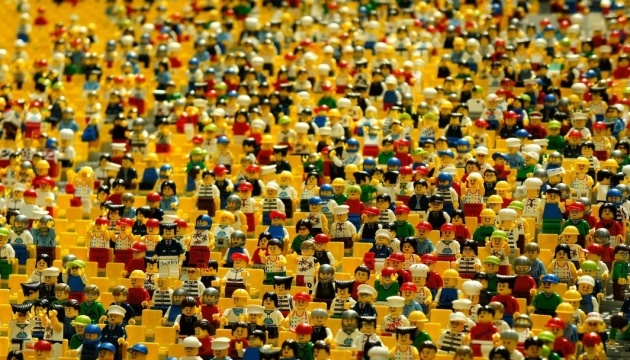 Almost 60% of Ukrainians against direct talks with Putin - poll
Some 58% of Ukrainians oppose the idea of ​​launching direct talks of the Ukrainian and Russian presidents, Volodymyr Zelensky and Vladimir Putin.
That's according to an all-Ukrainian public opinion poll published by the Kyiv International Institute of Sociology, Ukrinform reports.
The survey says 27.3% of respondents believe that direct talks between Ukrainian and Russian presidents are an effective way to achieve peace, while 58% suggest that such negotiations with Putin should be conducted only with Western partners also at the table.
At the same time, 48.1% of respondents believe that Russia's threats to invade Ukraine are real, while 39.1% believe there will be no invasion.
The diplomatic and defense efforts of the Ukrainian authorities to prevent Russian invasion are considered sufficient by 29.2% of respondents, while 56.5% hold the opposite view.
The KIIS draws attention to a certain "inconsistency" between widespread reports of Russia's military buildup near the border with Ukraine and the fact that only half of Ukrainians see this as a real threat, and that over the past month the situation has not changed.
"Obviously, there are a number of factors explaining this. Since 2014, a war has been going on between Russia and Ukraine, so tension has become the norm for many and, accordingly, Russia's actions for these many look like yet another provocation. There is also another category of Ukrainians who, until the invasion begins, won't fathom that Russia is capable of this. According to our survey, at the end of 2021, 39% had a positive attitude to Russia and more than 40% said they had close relatives in Russia. Some Ukrainians are more immersed in their everyday problems, especially economic ones, and pay little attention to foreign policy circumstances," said KIIS Deputy Director Anton Hrushetsky.
The all-Ukrainian survey was run on January 20-21, 2022, with 1,205 respondents interviewed across Ukraine. The sample is representative of the adult population over 18 years of age.
im