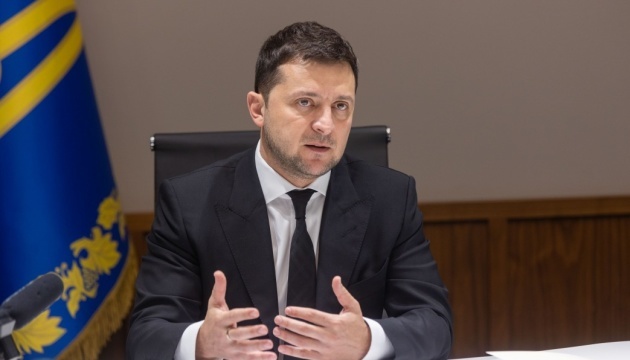 Zelensky to Ukrainians: Everything under control, no reason to panic
People should not be anxious as the authorities keep the situation under control so there is no reason to panic.
That's according to President Volodymyr Zelensky, who delivered a video address to the nation Monday night, Ukrinform reports.
"A meeting of the National Security and Defense Council of Ukraine was held today. The meeting's outcome brought no loud decisions for the media space – only important conclusions for our public, for Ukrainian citizens. They sound simple - everything is under control, there is no reason to panic. The primary issue on the agenda, of course, was the situation in eastern Ukraine," Zelensky said.
According to the Ukrainian leader, the authorities are working toward full de-escalation and progress along the path of a peaceful settlement. "We are aware of everything, we are ready for everything, we believe in the best, and we do everything to this end – together with our partners, our diplomats, and most importantly, our military. They are our best people, they protect us, and we need to protect them – by being calm and not shouting out that "all hope is lost,'" the head of state emphasized.
As Ukrinform reported earlier, a meeting of the National Security and Defense Council, chaired by the President of Ukraine, took place on Monday. Among the issues discussed were measures to protect national security from internal and external threats, as well as the current state of affairs in the economy, energy, and countering the coronavirus pandemic.
im